Help Us make the Lego version of the Little Prince !
« All grown-ups were once children… but only few of them remember it. » We are asking for your help to make the dream of a LEGO version of « The Little Prince » come true! The project includes the little prince on his asteroid B-612, the aviator with his Breguet-14 airplane, and the fox with his foxhole and an apple tree.  We must reach 10,000 votes on the official LEGO Ideas website by September 27, 2015.  If we do, then the project will be reviewed by the LEGO Corporation and considered for production.  Then grown-ups and children who love the little prince will be able to enjoy the story in LEGO form.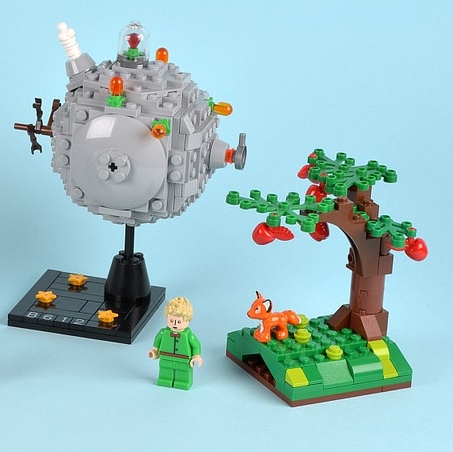 In order to register to vote, follow these instructions:
2. Select « CREATE YOUR OWN LEGO ID » if you don't have one already.
3. The « CREATE YOUR ACCOUNT » page will pop up. The easiest way to do this is to click on the « Register with social media » link.
4. Complete the registration process (if using Facebook, click « Okay » on the message that asks to access some of your Facebook information).
5. Now you just have to vote by again clicking on the blue « Support » button and answering these questions:
A) What would you expect this product to cost?
B) How many do you think most people would buy?
C) Who do you think this project would be good for (please check all the boxes)?
D) How difficult would you say this project would be to build?
Finally, please share the project with your friends and ask them to vote.  We appreciate your support!
For updates on the project: