Bring the Little Prince with you this summer
Have some nice summer holidays with the Little Prince !
Do you leave for the summer ? Your kids want to packs all their stuffs ? Offer them the Little Prince suitcase, or a big backpack !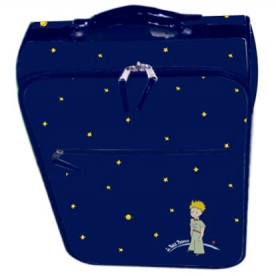 Dark Blue Trolley Case : The Little Prince.
Lenght : 30 cm
Height : 42cm
Made of Cotton & Polyester.
Do not wash in machine, do not iron, do not dry wash.
Find this product here.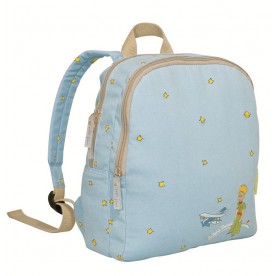 Large Light Blue backpack The Little Prince.
26 x 30 cm
ajustable shoulder strap and a personnalized label on the back
Created by Petit Jour Paris.
Find this product here
While you are away, send postcards to your friends and family !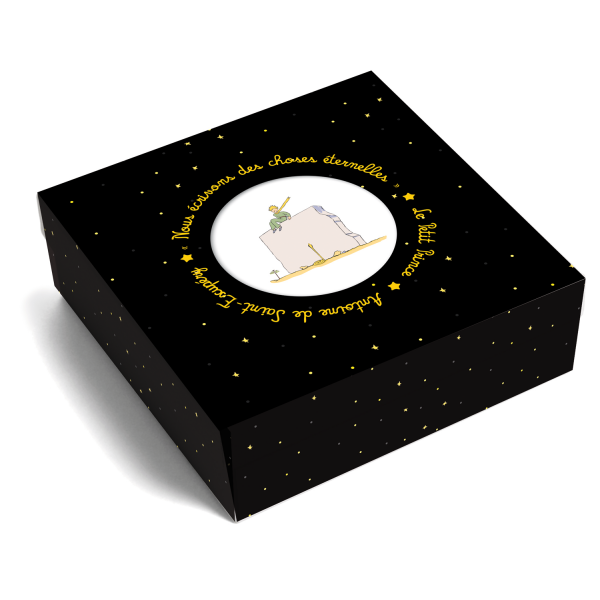 A beautiful set of cards edited for The Little Prince's 70th birthday !
Set of 12 different cards, illustrated with Antoine de Saint-Exupéry's original aquarels and quotes.
Presented in a printed cardboard box.
Contains:
1 printed cardboard box (172 x 172 mm)
12 illustrated cards (170 x 170 mm)
14 envelopes
Find this product here
And go back to play on the beach with this ball !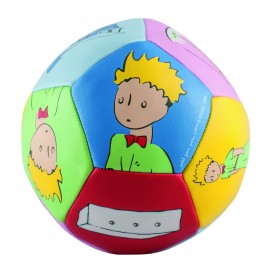 Softball illustrated with the Little Prince, the rose and the airplane of The Little Prince, ideal to awaken your child without dangers.
Filled with burst proof soft sponge and decorated with various brightly coloured Little Prince designs.
Size: 10 cm
From 12 months
Phtalates free
Find this product here
But you may rather use your time to have some work done in the house ? Maybe new rooms for the kids ?
In this case, have a look on our wall stickers !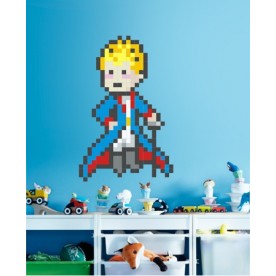 With this new collection of  pixel-art wall stickers by 'Stickaz', decorate your home with a lovely sticker featuring The Little Prince in gala outfit. 
Ideal for sharing creative moments with your loved ones, The installation of this sticker is easy and fun.
The « Kaz », the little colored square composing the sticker, stick on all surfaces (walls, furniture, vehicle parts, bathroom) and are repositionable. Paste them one by one to recreate your model.
Find them here
And, last but not least, enjoy your summer holidays reading your favorite books ! 😉
This parable tells the story of an air pilot who meets a Little Prince when he has to make a forced landing in the Sahara Desert. The Little Prince tells him wise and enchanted stories.
Find this amazing book  here 😉