The Little Prince pop-up book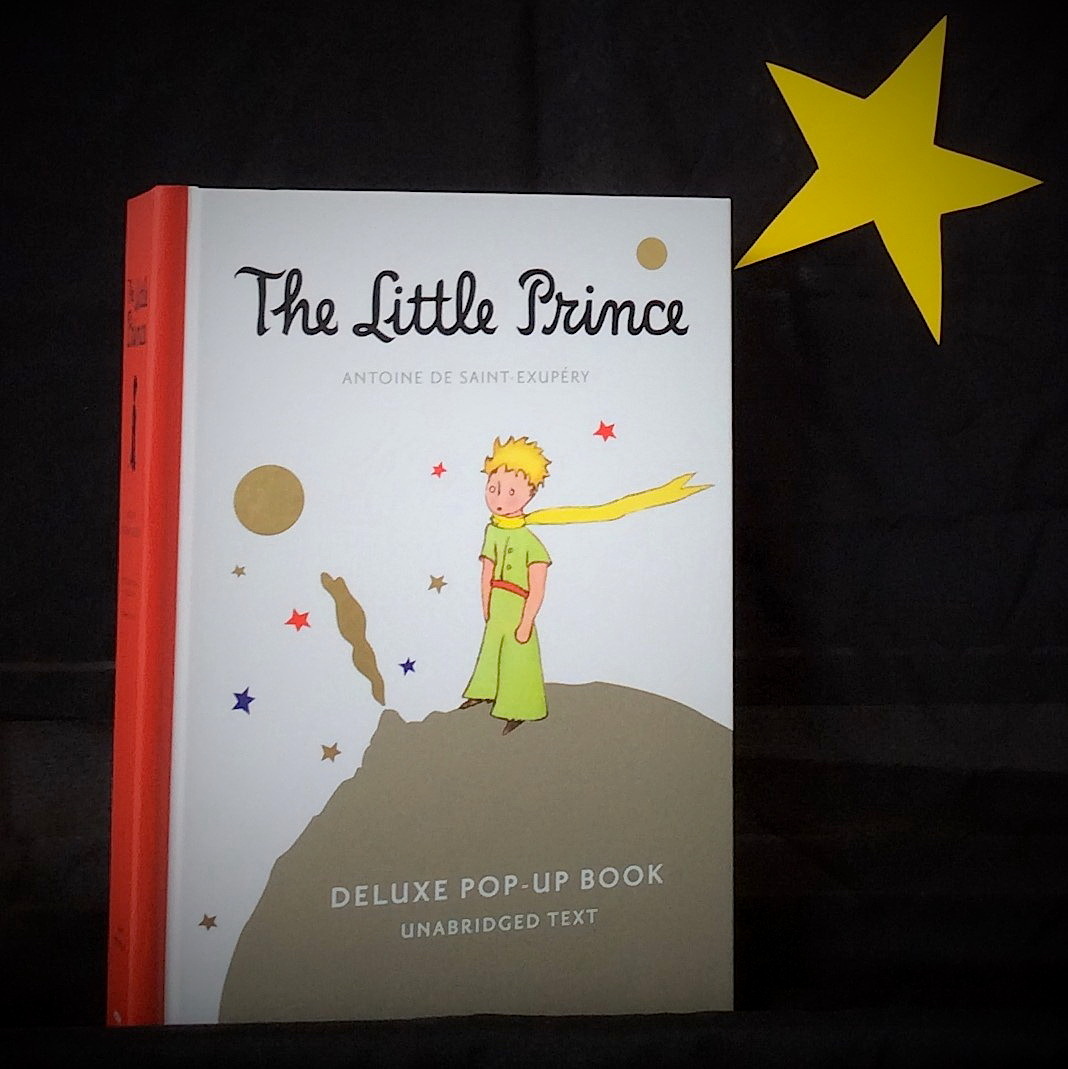 The Little Prince, published in 1943, is a classic, emotionally stirring novella written by a French author that has since become the third most translated book in the world. With so many adaptions to both screen and stage, including a major animated motion picture debuting in the United States in 2016, you might be forgiven for assuming that the story has little more to offer in the way of novelty. One covetous glance at this enormous, intricate deluxe pop-up book and you'll understand how very wrong you are. This tale of the enduring power of friendship, told by a narrator stranded in the sands of the Sahara, rises from the pages and extends into your world with enchanting, whimsical paper art.
Antoine de Saint-Exupéry proclaims himself no "great artist" and this pop-up book stays true to the delicate pastels of the watercolors he used to create The Little Prince's illustrations. The book begins with the Little Prince himself, being held aloft from the title page by a harnessed flock of birds, the white and pale gray of each wing a stark contrast to the enveloping black mass of the space that surrounds him. Beginning pages are full of hidden doors, windows and flaps that contain treasures of minuscule fold out animals and tiny doodles. As the classic tale unfolds and we learn more about the Little Prince's miniature home planet, the pop-up art evolves into cratered orbs that spin at the pull of a tab or twist their flower clustered faces to the warmth of a rising sun stretching above the page. Masses of entwined balboa trees burst from the pages like a riot of pernicious weeds. When the prince, released from his vow by the flower, begins to travel to other planets, the pages grow thick with inventive paper landscapes. Jagged mountains rise from the column of the book's spine and the figures of various characters that the Prince encounters in his celestial travels march across the tale like a regiment of paper soldiers. As the novella comes to its bittersweet conclusion, tabs coil the snake as it strikes at the boy's dangling feet and finally, the ambiguity of the ending is communicated in a striking final page: the Little Prince poised to jump through a hole between the pages, carrying him from one world to the next, from the fictional to the real.
The newest version of this pop-up book, released in November, 2015 contains a code that allows you to go to the HMH website and download the audio book, narrated by Viggo Mortensen. If you enjoyed this classic as a child, you'll adore this deluxe pop-up version and appreciate the way the imaginative art of paper creation brings the muted tones of this book to magical, poignant life. – Kaz Weida
The Little Prince Deluxe Pop Up Book
by Antoine de Saint-Exupéry
HMH Books for Young Readers
2015, 64 pages, 7 x 10 x 1.8 inches
$23 Buy a copy on Amazon