The Little Prince skylantern
A little magic in the air!
The brand  SkyLantern creates flying paper lanterns bearing the image of the Little Prince. Is The Little Prince flying back to B612?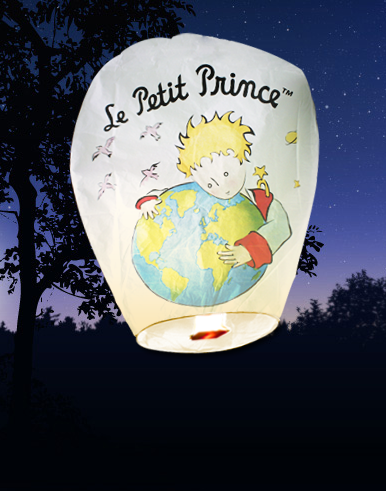 The lantern is completely secure: 100% fireproof and biodegradable, no metal. It has been tested in France by Bureau Veritas ®. Simple to use: no wax, no mounting.
Features: burner included
Color: white
Duration: 8 minutes
Height: 100 cm
Width: 60 cm
Material: rice paper 100% fireproof
Find the flying lantern Little Prince