Back on the Little Prince 70th anniversary, with the Solar Impulse team
On July 11, the pilots Bertrand Piccard and André Borschberg were landing in New York aboard the Solar Impulse, first solar powered plane.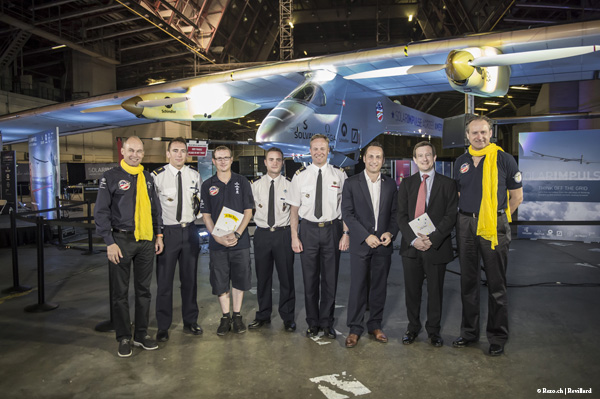 Do you recognize the pilots ? They are wearing yellow scarves to commemorate the 70th anniversary of the Little Prince. One copy of the book has traveled in the cockpit ! We bet it has brought themgood luck, because they arrived without problems, despite the underside of the wing was ripped off in flight.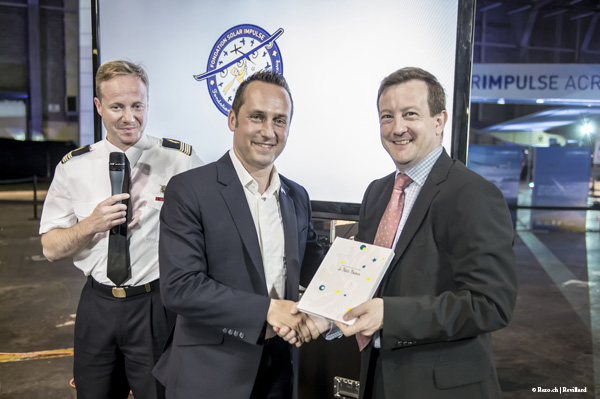 Then, the team went to the Morgan Library, where the original manuscript is kept.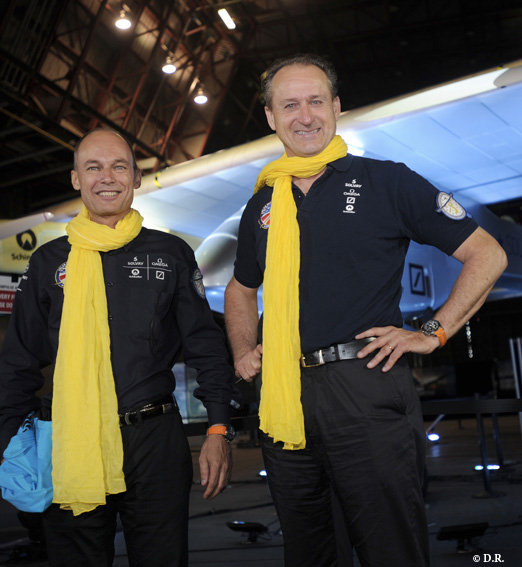 Mr Bertrand Lortholary, General Consul of France in New York, were heading the ceremony. His speech about Antoine de Saint-Exupéry's humanists values moved the Solar Impulse teams, who share the same ambitions.
This event has created the occasion for the Solar Impulse team and the FASE-J to  share their involvment in the Antoine de Saint-Exupéry's values. When the pilot was writing about discovering the world while protecting the planet, the Solar Impulse makes the dream come true, thanks to a solar powered plane. We want to thank the Solar Impulse team for this moving travel following Antoine de Saint-Exupéry's ideals.
For more information about the FASE-J and Solar Impulse partnership.