The Little Prince back on stage in Argentina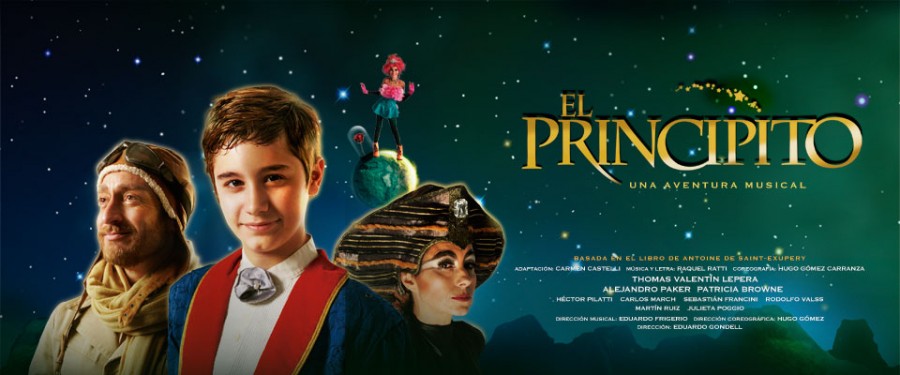 The Little Prince's musical was a great success this summer in Argentina.
After its success in 2003 (more than 100,000 spectators only in Buenos Aires!) The Little Prince's musical was back on stage all summer.
The artistic team gave the best to honor the original work with strength and originality.
The musical won the Clarín award for youth shows, the Sea Star Award for best musical, best costumes for Cris Martinez, best choreography for Hugo Gomez Carranza and Best Supporting Actor for Charles March, the Turkish astronomer.
The team:
The pilot : Alejandro Paker, The drunkard and the Turkish astronomer : Charles March, King Rodolfo Valss, The Snake : Patricia Browne, The Fox : Hector Pilatti, The Businessman : Sebastian Francini, The vain: Martin Ruiz, The Little Prince : Thomas Valentin Lepera and The Rose : Julie Poggio.