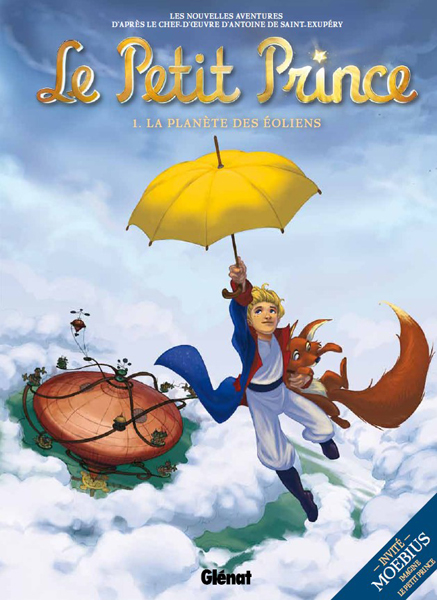 The Little Prince comic album covers !

Here is a sneak preview of the covers for the new adventures of the Little Prince in comic album form, published by Glénat and coming soon to a bookshop near you.
Behind the project are Didier Poli, who trained at "Disney school", Jean-Baptiste Hostache and Guillaume and Didier Convard as editorial advisers. Young friends of the Little Prince can look forward to no fewer than 24 new adventures.
As a bonus, at the end of each album, leading comic artists will give their own interpretation of the Little Prince (Moebius in volume 1 and Juillard in volume 2).