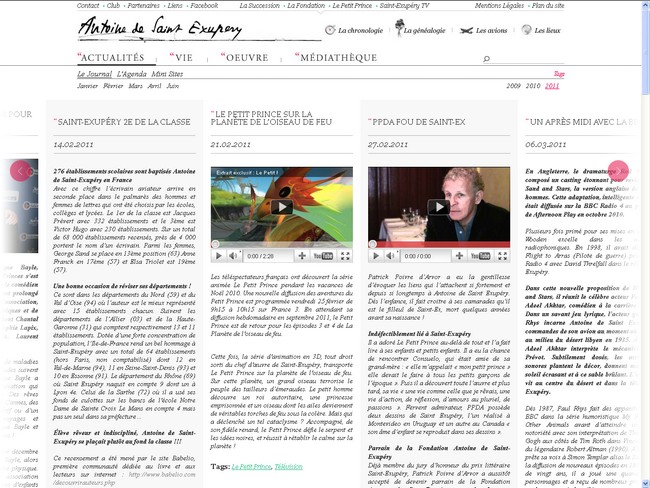 Have you visited the Antoine de Saint-Exupéry website ?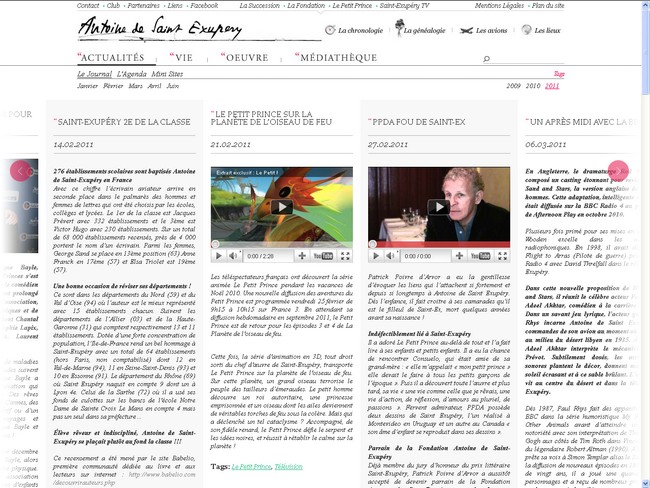 If you haven't done so already, we suggest you check out the new website dedicated to the author of the Little Prince. Antoine de Saint-Exupéry was a man of many facets, and his new official website will give you a full insight into the man he was: writer, pilot, traveller, artist, scriptwriter and also loyal friend.
The official Antoine de Saint-Exupéry website is a must for all students and teachers searching for biographical information or analysis of his works. Among its many features, it offers a richly illustrated timeline, a focus on the author's works and a gallery of high-quality photographs, many never previously published.
This video clip will give you an idea of all that awaits you on antoinedesaintexupery.com !