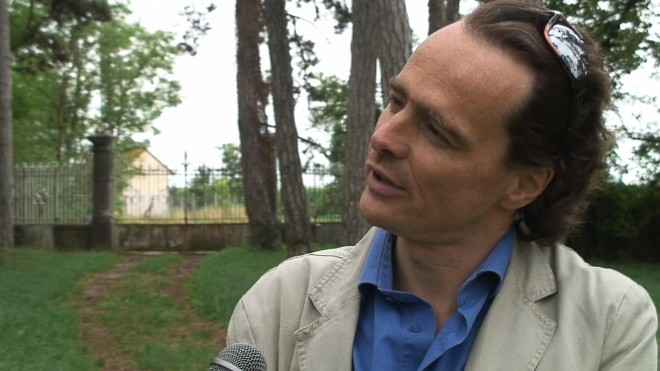 A meeting with Alban Cerisier

Many of the friends of Antoine de Saint-Exupéry were invited to the launch of the project of a home for the Little Prince at the chateau of Saint-Maurice de Rémens. We took advantage of the occasion to record several interviews, to talk about the plans for the chateau but also, and especially, about Antoine.

Today we feature an exclusive interview with Alban Cerisier, a palaeographer at Gallimard. Alban is an expert on Saint-Exupéry, and has written a book about the Little Prince (Il était une fois le Petit Prince by Gallimard). In the course of a stroll around the grounds of the chateau, Alban Cerisier talked to us about Antoine de Saint-Exupéry.