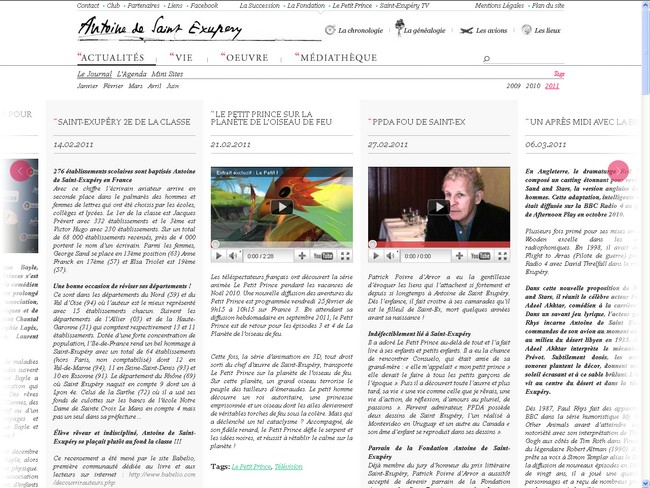 A new official Antoine de Saint-Exupéry website !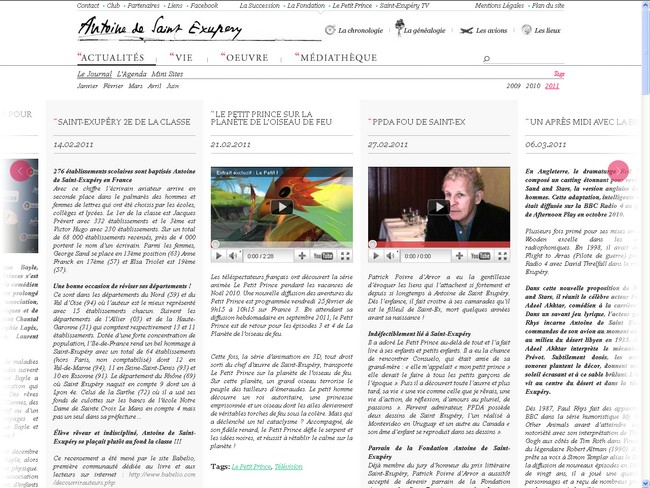 His life and work continue to inspire research and exchanges of ideas, so it is only fitting that a new website dedicated to Antoine de Saint-Exupéry comes online today. The site has something for everyone and offers intuitive browsing via themed sections. It serves as a real research tool on themes such as French literature and the history of aviation. Teachers and students will find it a mine of information, with book summaries, a media library featuring documents direct from the Saint-Exupéry-d'Agay Estate archives (photos, patents, objects, etc.) and more.
Those with the travel bug can even follow in the steps of Saint-Exupéry thanks to a planisphere map showing all the places he stayed during his life, and the places that pay tribute to him.
Here is the link : www.antoinedesaintexupéry.com !