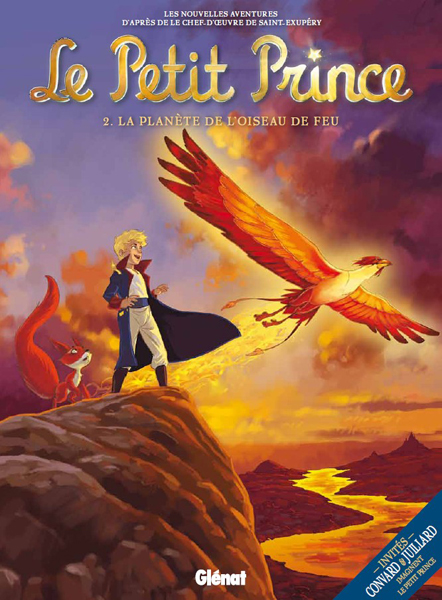 As we told you, September is THE month to watch for the Little Prince graphic novels!
All through September, there are special events being held in all major branches of FNAC and other leading bookstores in Paris and around France, where you can meet the authors of the graphic novels and have your albums personally signed.
Diaries at the ready! We want to see you out in strength!
Here is the programme:
7 September 2011: publication of the first two graphic novels (Planet of the Wind and Planet of the Firebird)
FNAC des Ternes (Paris)
◦        Wednesday 7 September 2011: 1 reading workshop (with Gabriel Bismuth-Bienaimé and Franck Capillery)
◦         Learn to draw the Little Prince graphic novel character
◦         Learn to draw the characters and settings
◦         Learn to draw a page of the Little Prince graphic novel
◦        Author signing sessions on Saturday 17 September
Regional FNAC stores
Exhibition "How the Little Prince graphic novel was drawn"
◦      24/09: Strasbourg
◦      01/10: Toulouse
◦       15/10: Lille
◦       02/11: Nantes
◦       09/11: Lyon
◦       16/11: Marseille
◦      19/11: Bordeaux
◦       26/11 and 27/11: Colmar Book Fair
Regional bookstores
24/09 : Librairie Decitre (Strasbourg) + signing session.