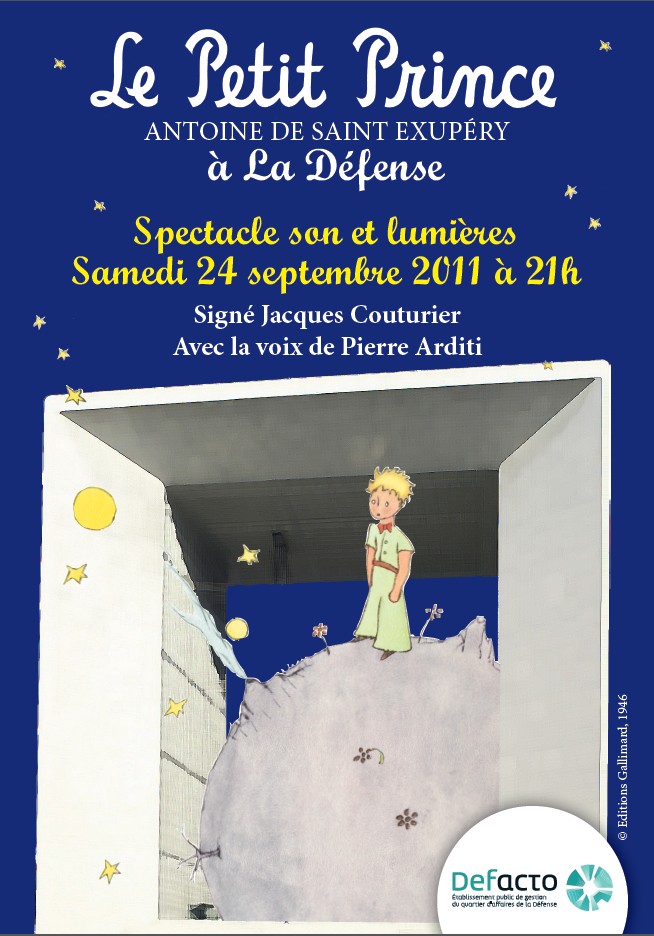 Coming soon: the Little Prince in La Défense…

Here's a date for your diary ! Nothing is too good for the Little Prince. Fresh from his new appearance at Futuroscope, the Little Prince has a date with his friends in La Défense for a son et lumière show with fireworks organised by Jacques Couturier (the maestro who designed the fireworks display for Monaco's royal wedding this summer). 
 The date ? 24 September 2011.
Meanwhile, find out more about Jacques Couturier's work on his official website.