Win prizes with the Little Prince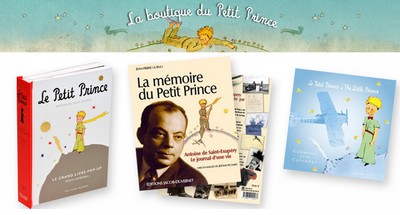 Do you have all the answers when it comes to the Little Prince? Prove it by taking part in the quiz competition. The first competition consists of three easy questions. Anything you're not sure of can be checked in the "Work" section.
First prize is a copy of the giant pop-up version of the book, a new approach to the tale for children and grown-ups. Runners-up win a copy of "La Mémoire du Petit Prince" by Jean-Pierre Guéno, an original and moving exploration of the life of Antoine de Saint-Exupéry.
Click on "Quiz" on the website to try your luck!