Bilingual Little Prince !
A great tool for learners of either language!
The Little Prince, published in 1943, is French aviator Antoine de Saint-Exupéry's most famous novella. It has been translated into more than 190 languages and sold more than 80 million copies making it one of the best-selling book ever.
This bilingual version is the perfect tool to learn either French or English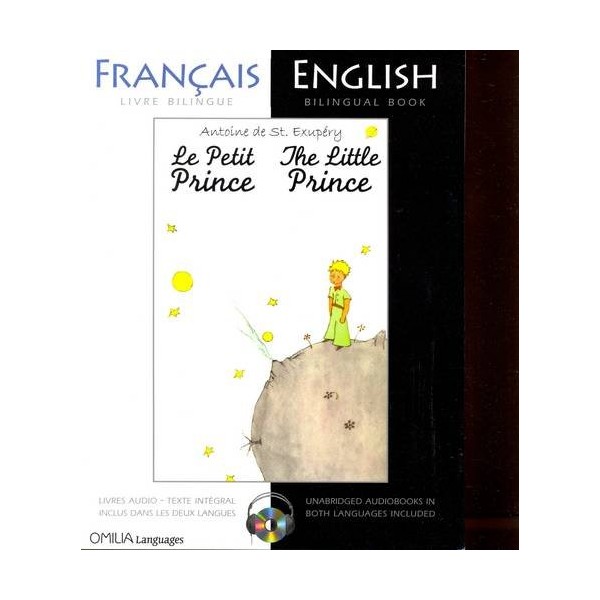 Specially developed translation
Unique layout for ease of use
Helpful study tips
Unabridged audiobooks in both languages by experienced native readers.
109 pages
Format 245x190mm