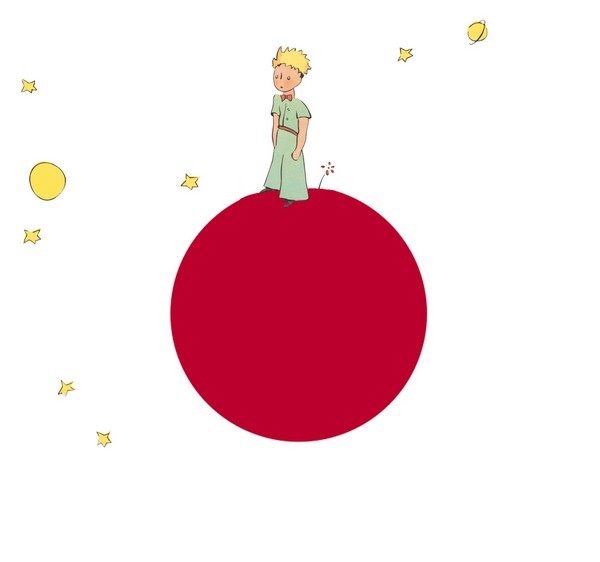 The Little Prince weeps for Japan

No need to remind you of the painful events unfolding in Japan. The Little Prince (Oshino Ojisame, the Prince from the Stars, in Japanese) has very close ties to a country that boasts no fewer than thirty different translations of Saint-Exupéry's tale. It is also the country where numerous researchers, including Hiroshi Mino, a university professor to whom we feel very close, have dedicated so many works to the Little Prince and his author. The country that has a museum in Hakone dedicated to Saint-Exupéry and his Little Prince, and where the Little Prince only recently occupied the Yorii service area.  In Japan, the world of the Little Prince is often likened to that of film director Hayao Miyazaki, who actually wrote the foreword to the album of Antoine de Saint-Exupéry's collected drawings and watercolours, published by Editions Gallimard. Perhaps it is the possible connections to aspects of Zen teaching that have made Saint-Exupéry and his Little Prince so popular in Japan. Today, our thoughts go out especially to Mrs. Hakiko Torii, who has headed all the projects relating to the Little Prince in Japan for the past 25 years.
All of which goes to explain why we, the friends of the Little Prince here and around the world, are so saddened to witness the misfortunes of a country that is also, in some small way, our own.
If you would like to do something to help, please visit the Red Cross website.