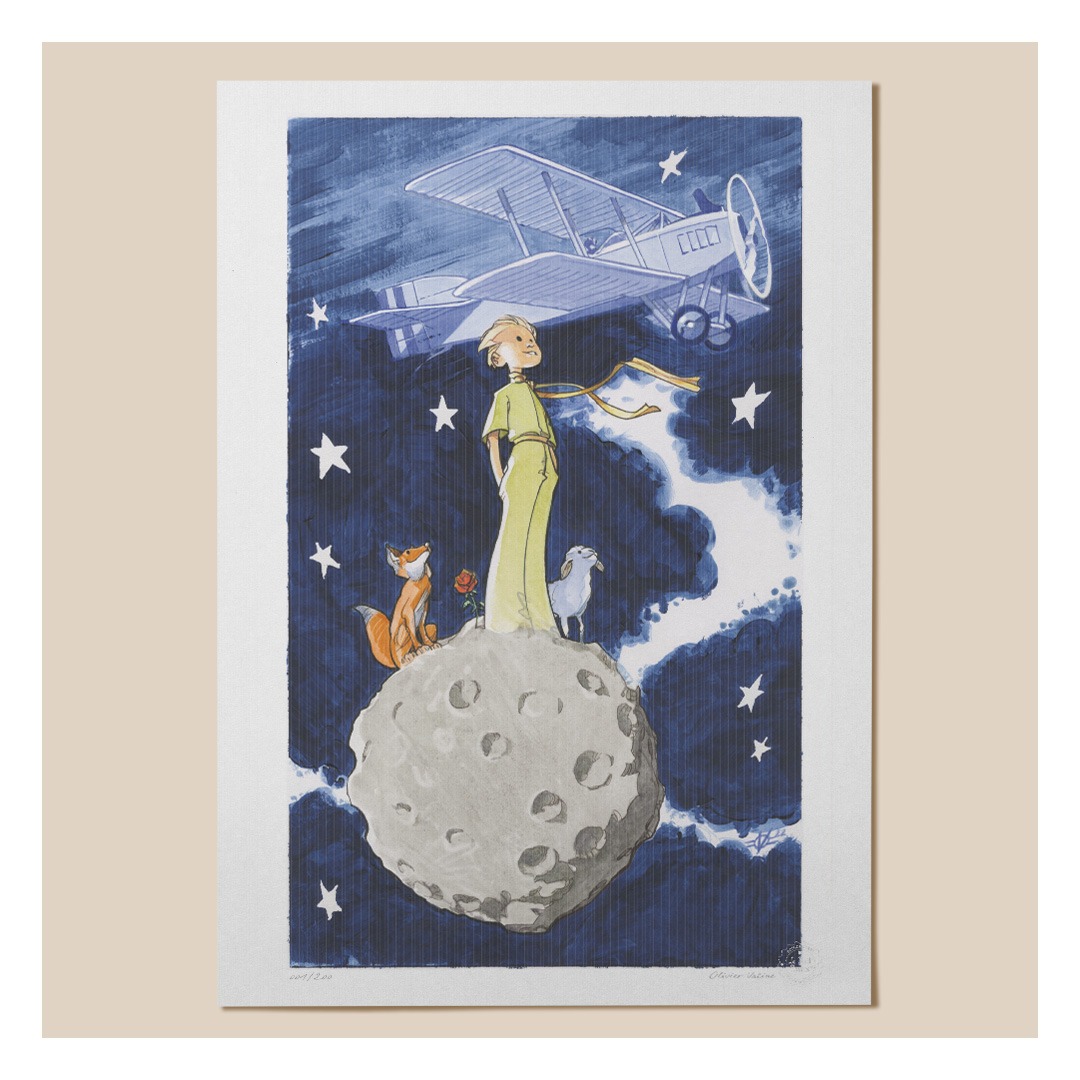 New The Little Prince Art print by Olivier Vatine in limited edition
Discover The Little Prince art print by Olivier Vatine in a limited edition of 200 copies, numbered and signed!
Olivier Vatine is a French scriptwriter and cartoonist. He is notably the co-creator and designer of the science fiction series Aquablue, published by Delcourt…
This drawing represents The Little Prince on his planet surrounded by his rose, the fox and the sheep, his eyes fixed on the sky. In the background, one of Antoine de Saint Exupéry's mythical planes, a Breguet XIV biplane, used in the beginnings of Aéropostale.
Art print printed on ivory laid paper 220gr, in the format 50 x 70 cm.