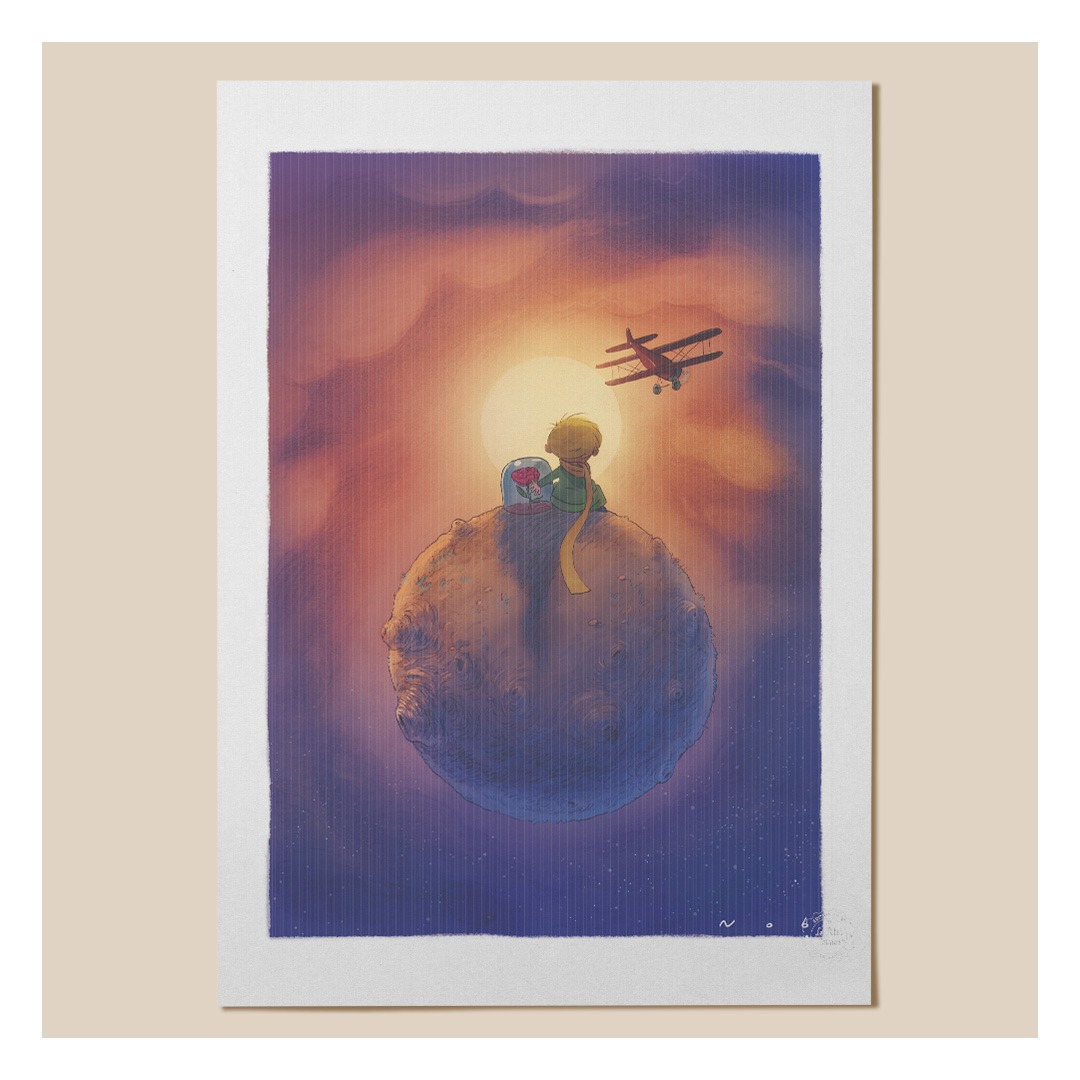 New The Little Prince Limited edition art print by Nob!
Discover the new The Little Prince art print by NOB, in a limited edition of 100 copies numbered and signed!
Nob, pseudonym of Bruno Chevrier, born in 1973 in Tours, is a French cartoonist, screenwriter and comic book colorist. He is notably the author of « Dad » or « La Cantoche »…
This drawing represents The Little Prince having found his lifelong love, the Rose, on asteroid B612 and watching his friend the aviator fly away into the setting sun!
Art print printed on ivory laid paper 220gr, in the format 50 x 70 cm.