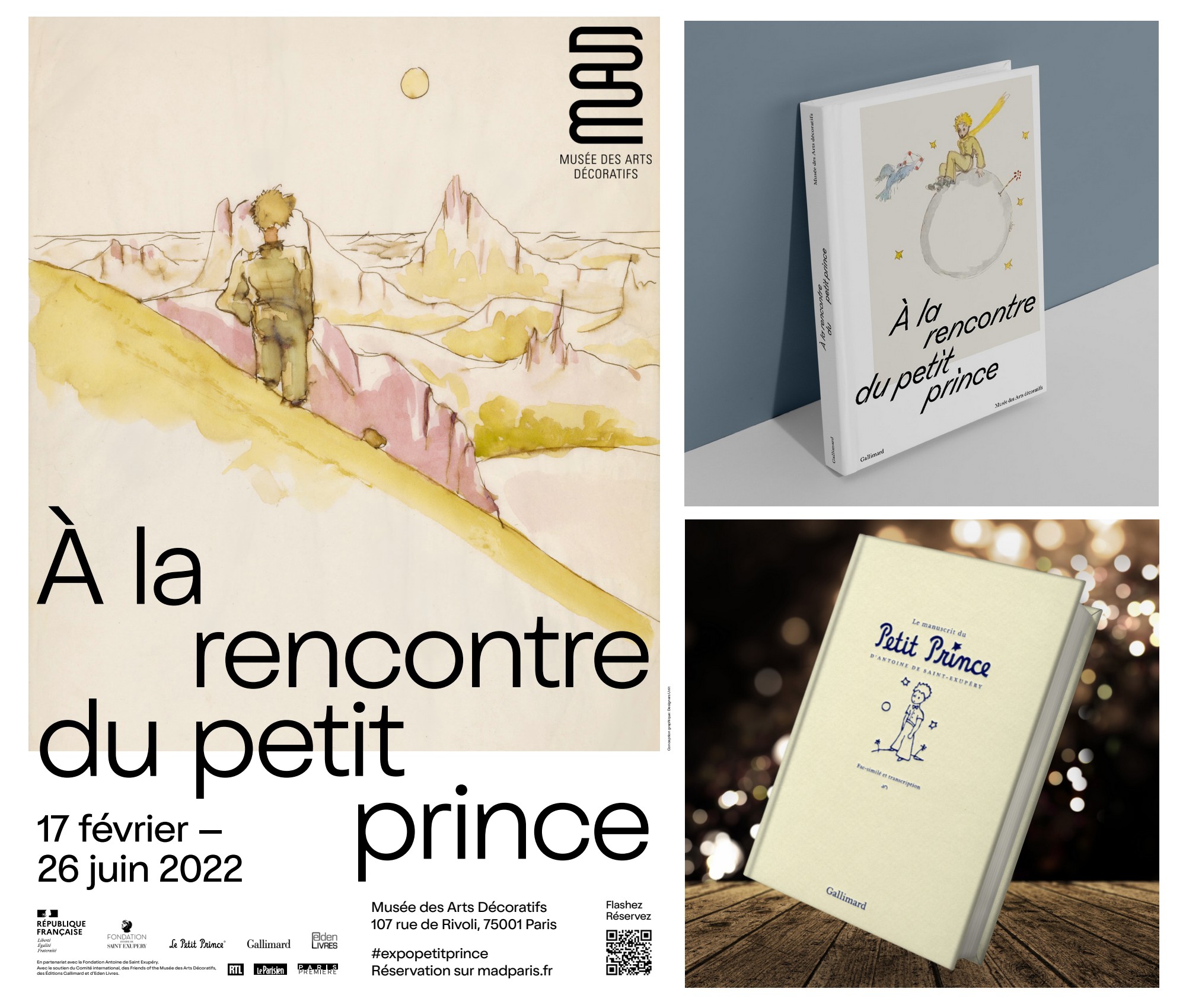 Catalogue of the Exhibition « A la Rencontre du Petit Prince » and Facsimile of the original Manuscript
AMAZING SUCCESS for the Exhibition A LA RENCONTRE DU PETIT PRINCE at the Musée des Arts Décoratifs – Mad Paris! 😍
Continue the visit around the genesis of The Little Prince with :
Discover the exhibition catalogue to the Little Prince Exhibition in Paris from Feb 16th to June 26th at the Musée des Arts Décoratifs where you'll find the original manuscript and the original drawings presented for the first time in the World.
✍️ The Facsimile of the Manuscript
Antoine de Saint-Exupéry wrote The Little Prince in 1942 in the United States. He entrusted the manuscript to his friend Silvia Hamilton on the day he left for North Africa.
The present volume brings together the facsimile and transcription of this exceptional autograph manuscript, as well as the illustrations that were attached to it.