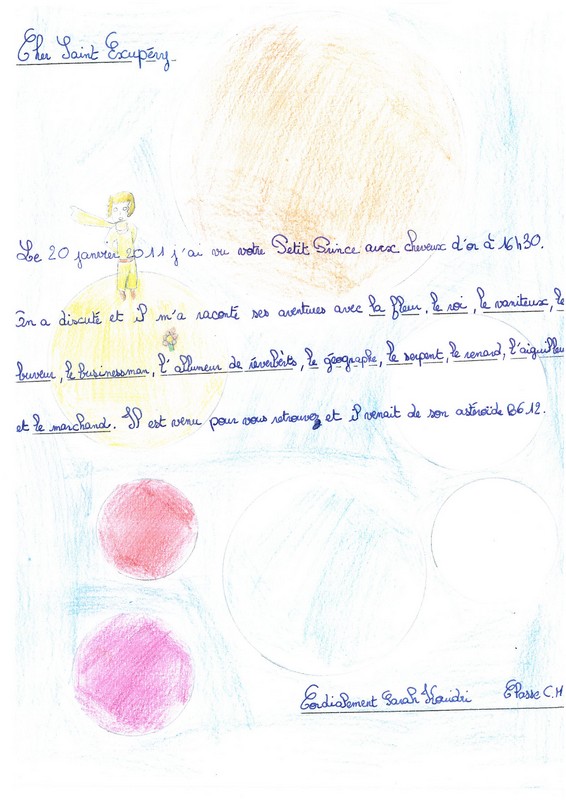 Children write to Antoine de Saint-Exupéry

We were amazed by Stéphane Pezerat's play, and we were not the only ones. Remember, at the end of the book (and of the play), Saint-Exupéry sends us this message: "Then, if a child comes towards you, if he laughs, if he has golden locks and if he refuses to answer questions, you will surely guess who he is. So be kind! Do not leave me grieving. Write to me quickly to tell me that he has come back…"
Pupils at the Le Parc de Saint-Symphorien school in Ozon have done just what Saint-Exupéry asked, writing to tell him about an imaginary encounter with the Little Prince!
Today we have an initial selection for you of their funny, moving letters, full of bright ideas for telling Saint-Exupéry that his Little Prince has come back. Just like in the book, the words are accompanied by drawings.
If you haven't seen our report on the adaptation by Stéphane Pezerat, it's never too late!