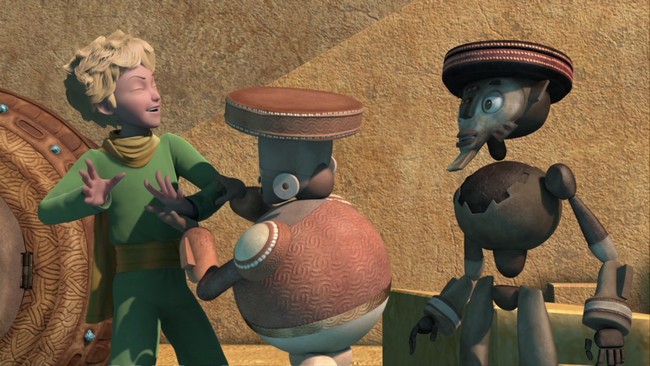 Exclusive excerpt from the Planet of Jade!

When they arrive on the planet of the Lithians, a people made of stone, the Little Prince and the fox discover a city threatened by briars.
That's the brief synopsis of the next Little Prince adventure. While you're waiting to find out more about the Lithians and their world, here's an exclusive excerpt from the episode, which will be shown on 7 September on France 3. Make the most of the privilege: this excerpt is available here only, and nowhere else.