Creating bonds at Hospital Pequeno Principe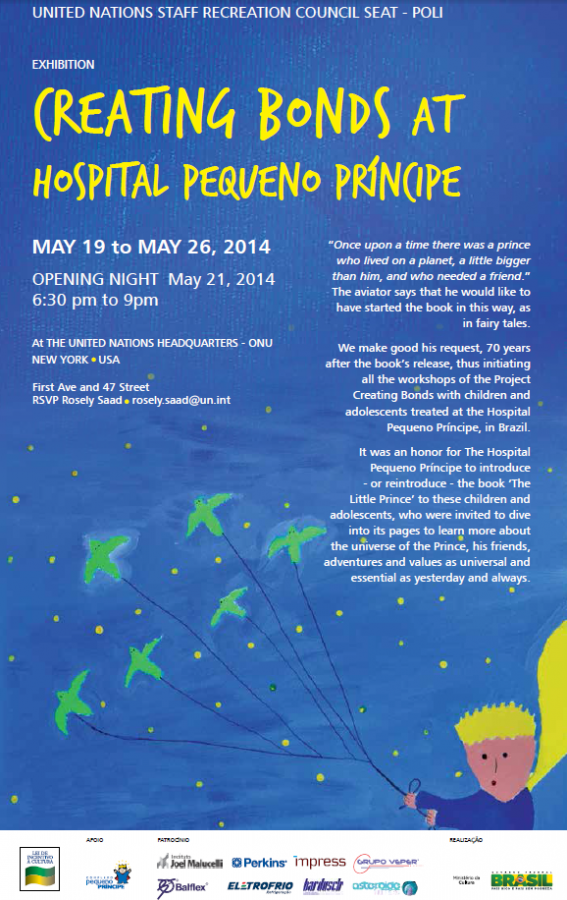 On 25 October 2012, the Hospital O Pequeno Principe from Curitiba, Brazil, organized « Goals for Life », a dinner to the launch the 70th anniversary of the Little Prince. While this period of festivities is coming to an end, the children of the O Pequeno Principe hospital will expose their drawings in the UN headquarter !
The exhibition will take place from May 19 to 26 at the UN headquarters in New York.
More information about Hospital Pequeno Príncipe http://pequenoprincipe.org.br/hospital/
and the 70th anniversary of the Little Prince: http://www.creerdesliens.com/
The Foundation Antoine de Saint-Exupéry for youth and its partner IWC are proud to annonce the creation of a new library for the Hospital.