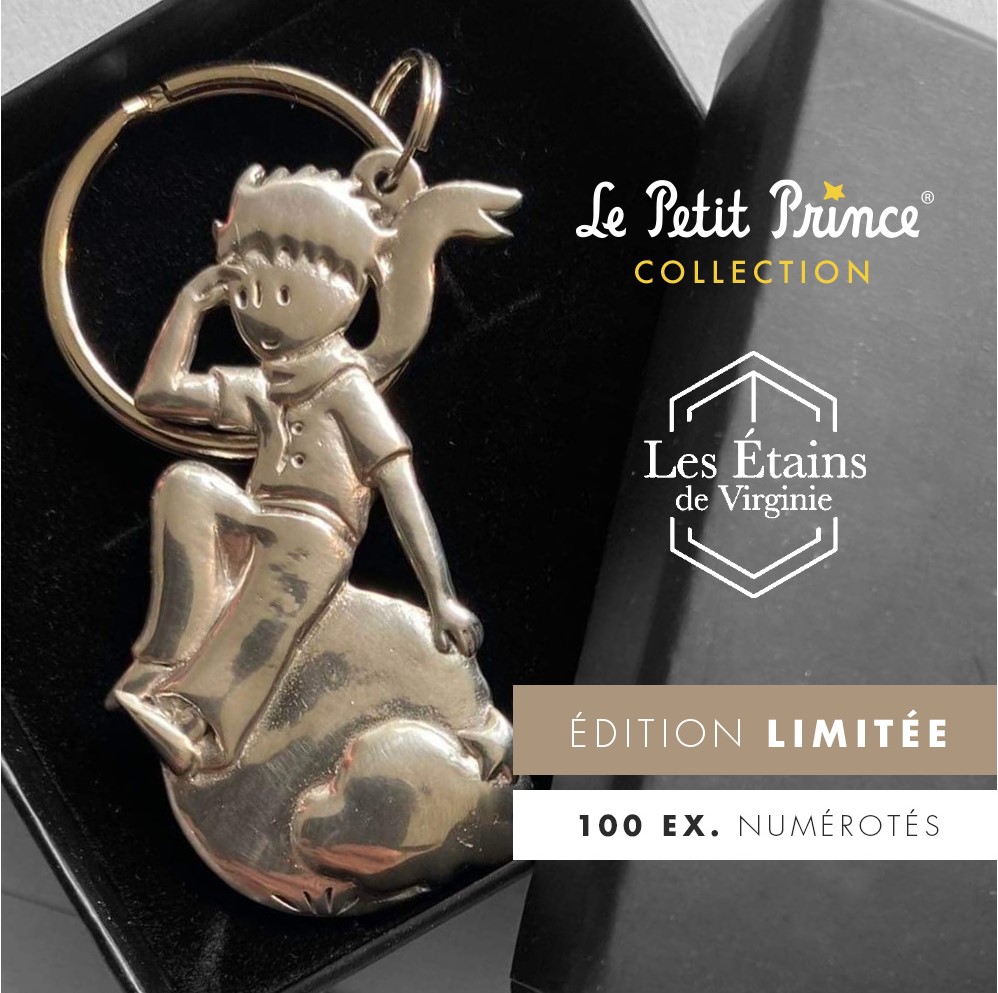 Exclusive: The Little Prince collector's keychain limited to 100 copies
Limited edition of 100 numbered copies!
Exclusively for The Little Prince Collection, discover the limited edition Collector's Pewter Keychain of The Little Prince.
This keychain is entirely handmade by Etains de Virginie.
It is a limited and collector edition available only on The Little Prince Collection.
Each copy is numbered!
Only 100 of them, it's a collector's item!
Now available !
⭐ Discover the collector keychain on The Little Prince Collection
Handmade in Belgium
Delivered with a certificate of authenticity and in a black jewel box