New : Embroidered Armchair The Little Prince

With its magnificent embroidery of the Little Prince on his planet, this wooden handmade armchair Voltaire style will adorn the room of all children.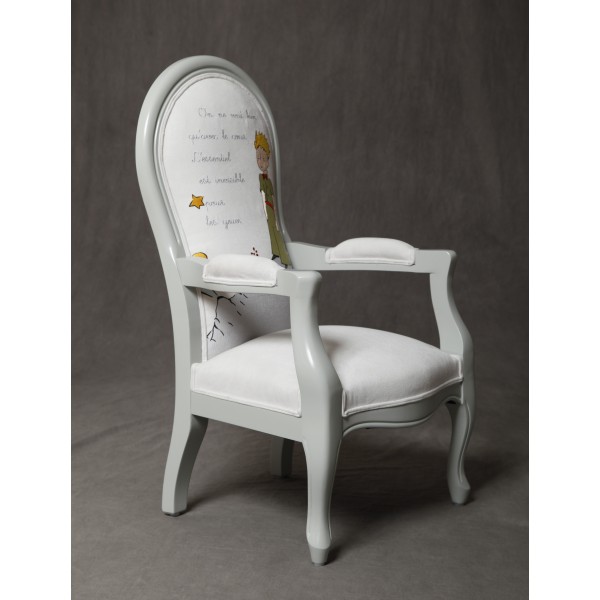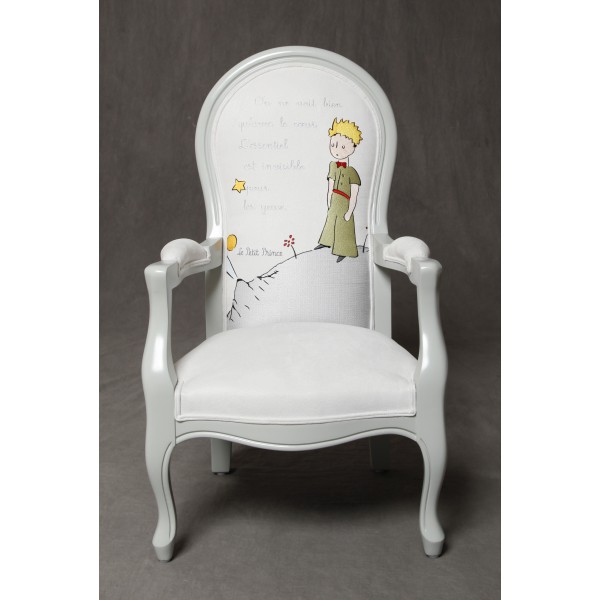 This chair can be 100% customized (color, embroidery) in order to create a unique piece for your little prince or your little princess. To learn more about customization options, contact us!
Armchair "Voltaire – Violin » for child
Total height: 80 cm
Seat height: 32 cm
Width: 47 cm
Depth: 47 cm
Weight: 6kg
Type of wood
Beech wood France. The chairs are handcrafted in the French tradition in the Vosges, France. The beech wood France is PEFC certified (wood from sustainably managed forests).
Vacuum drying air.
The assemblies are made by tenons and mortises or pivots.
Finishes
Color tinted with water.
Polyurethane basecoat.
Manual shelling.
Cellulose finishing varnish or polyurethane gloss, satin or matt .
Garnishing
High resilience foam for the seat and the back (30 to 45 kg).
Finish : Braid, possibility of nails.
Embroidery
Programming and production exclusively performed in Normandy.
Warning: exclusively delivered within Europe, except Greece.