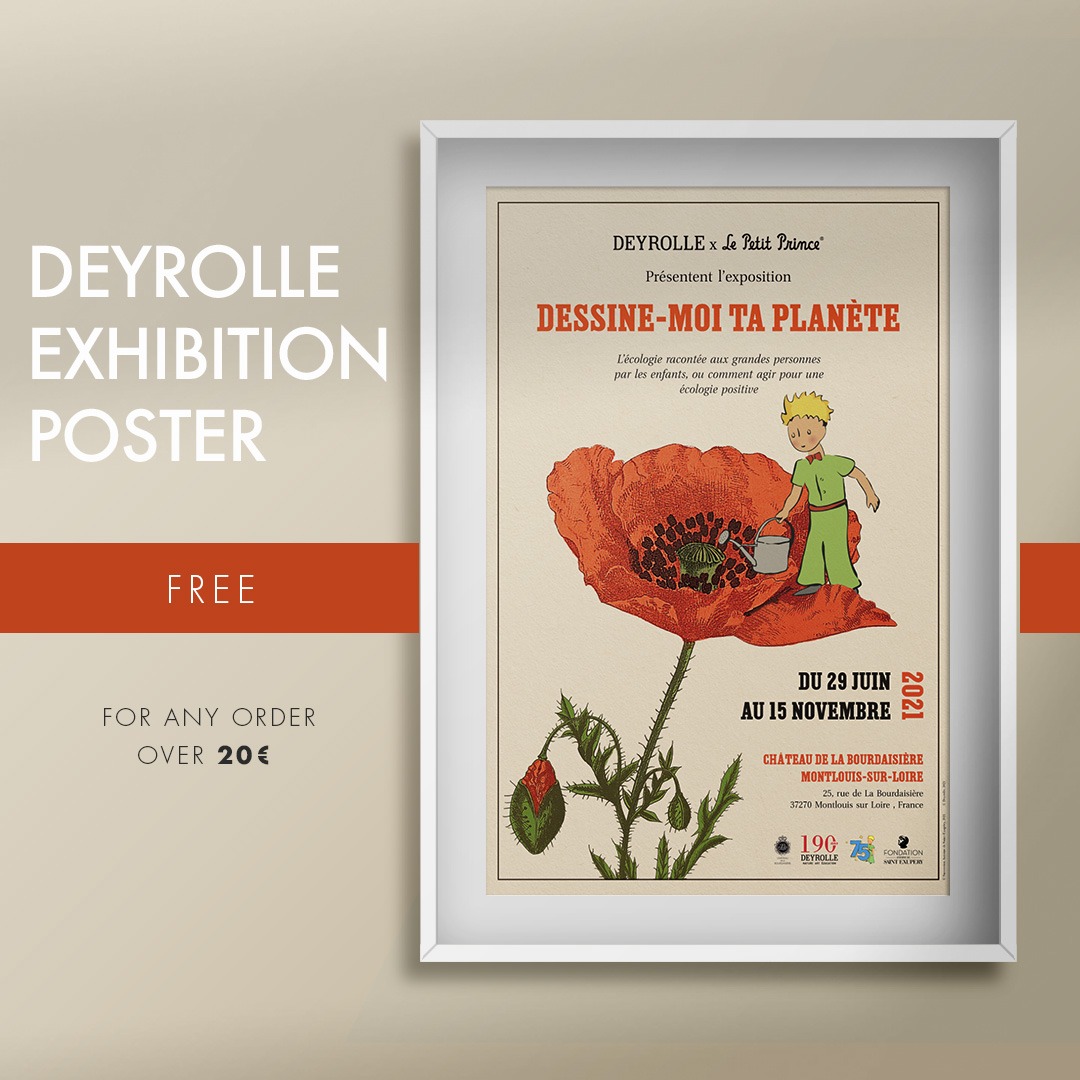 Free poster of the exhibition « Draw me your planet » !
Until Sunday midnight, don't forget to add the official poster of the DEYROLLE X The Little Prince exhibition to your shopping cart!
In 2021, the Little Prince by Antoine de Saint-Exupéry celebrated his 75th birthday and Deyrolle his 190th birthday! On June 29, 2021 – the date of the « international day of the Little Prince » – a major exhibition of these 75 years was inaugurated at the Château de la Bourdaisière: « Draw me your planet, ecology told to grown-ups by children, or how to act for a positive ecology". A sensory, educational and ecological journey which, through the values ​​dear to the Little Prince and Deyrolle, invites children and adults to question the virtues of positive ecology.