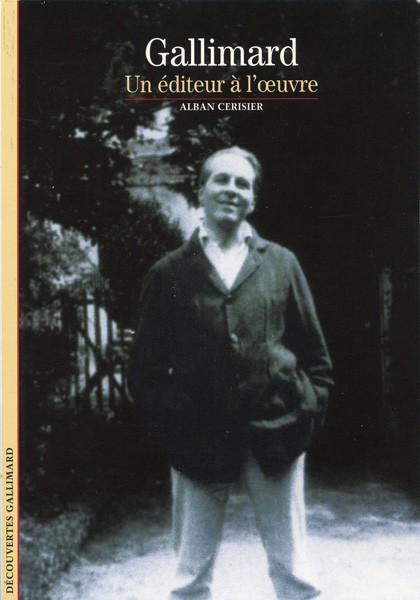 Gallimard celebrates its centenary!

Everyone in France is familiar with the ivory cover and its edging of fine black and double red lines, marked with the initials NRF (Nouvelle Revue Française). The Blanche collection first saw the light of day in 1911, with André Gide and Jean Schlumberger at its head. Gaston Gallimard developed what began as a select group of intellectual friends into one of the most prestigious publishing houses in the world today.
Today the family-owned Gallimard publishing company is celebrating its centenary. Alban Cerisier, who has written several works on Saint-Exupéry and his Little Prince, relates the history of this literary monument in his latest work.
As Antoine de Saint-Exupéry's established publisher, Gallimard brought out Southern Mail in 1929; two years later came Night Flight, winner of the 1931 Femina prize. This was followed by Wind, Sand and Stars in 1939 and later, under the Occupation, Flight to Arras, quickly withdrawn from bookshops by the authorities because of the author's praise for a comrade in arms, a hero but "unfit" for recognition by virtue of being Jewish. Saint-Exupéry also wrote for the weekly review Marianne, created by Gaston Gallimard.
After the war, Gallimard continued to publish the works of the author after he was killed in action in 1944. The Little Prince was published in 1946 and the unfinished manuscript of The Wisdom of the Sands in 1948. Much more recently, after publishing an album of Saint-Exupéry's drawings, watercolours and pastels, Gallimard brought out an illustrated edition of Lettres à l'inconnue (letters to the fair unknown).
A report on the exhibition celebrating this momentous anniversary is in the pipeline, but in the meantime we invite you to explore Alban Cerisier's exciting new work, entitled Un éditeur à l'œuvre (a publisher at work).