The new Moleskine notebooks are available!
For several years, Moleskine have celebrated the Little Prince in beautiful diaries and notebooks.
These little luxuries make our everyday life lighter with the poetry of the work of Antoine de Saint-Exupery.
The new notebooks of 2014 are now available!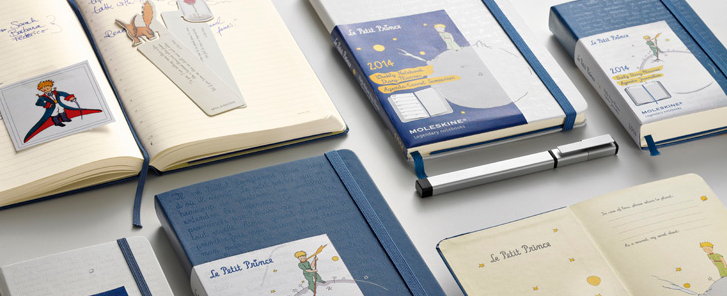 The famous notebooks are available in two formats: weekly and daily agenda, and in two sizes: large and pocket format.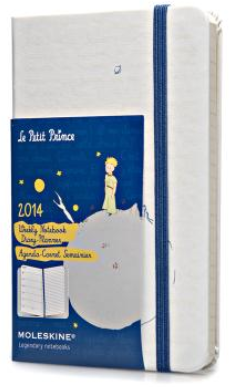 With its white silkscreened cover, its inner fabric Bleu d'Anvers pouch  and assorted favorites, bookmark and card, the weekly notebook is a product of high quality and refined graphics.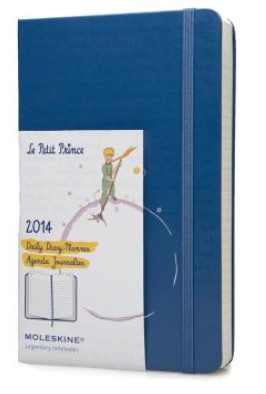 The cover of the daily agenda is a bright Bleu d'Anvers. There is a new page for each day. The integrated address book makes this notebook a handy multitasking object.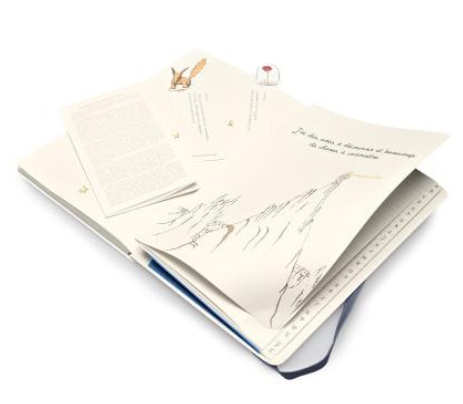 All elements of the books fits the Little Prince's theme. The covers show the original text, the cover sheets and dividers displays drawings and quotes.
Moleskine diaries are available on the official website, or in your favorite book store.