The Little Prince DVD box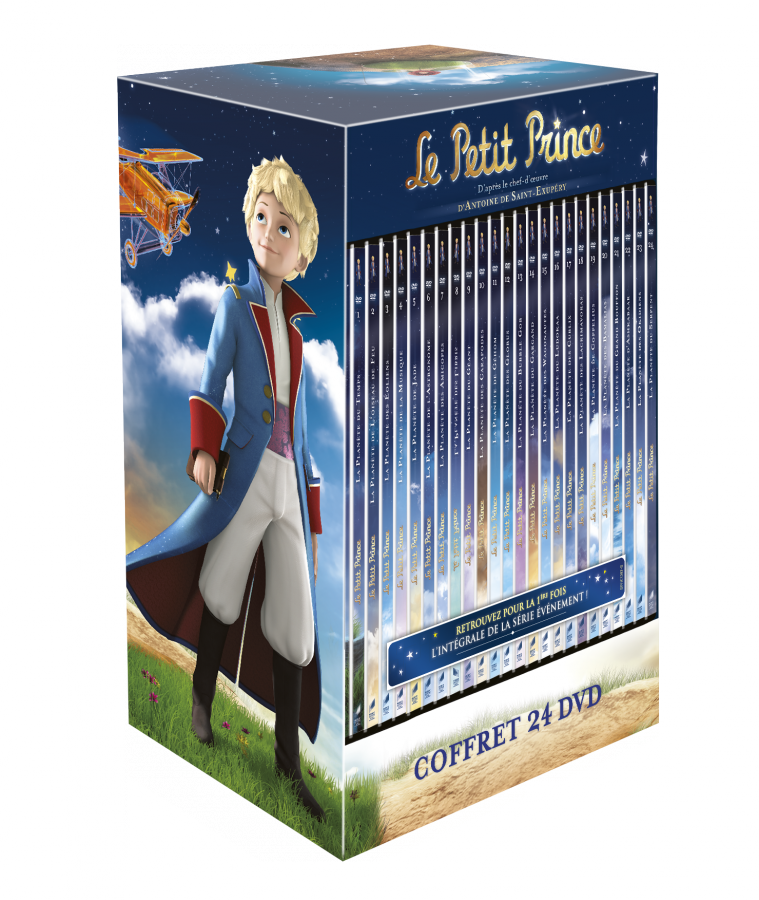 Do you want to watch the Litlle Prince's new episodes over and over ?
No problem : Sony is releasing the complete collection in a wonderful box set ! Just in time for the winter holidays.
24 trips, 24 planets, and the whole playful and colored Little Prince's universe to give and share with your family for Christmas.
A huge box, at 39.90€ on Amazon ! One episode at 1.66€ ! A record price !
A wonderful gift idea : spend your holidays watching this poetic, timeless and playful adventures 😉
Available everywhere !
Discover the full collection of The Little Prince's episodes