The Little Prince in Kazakhstan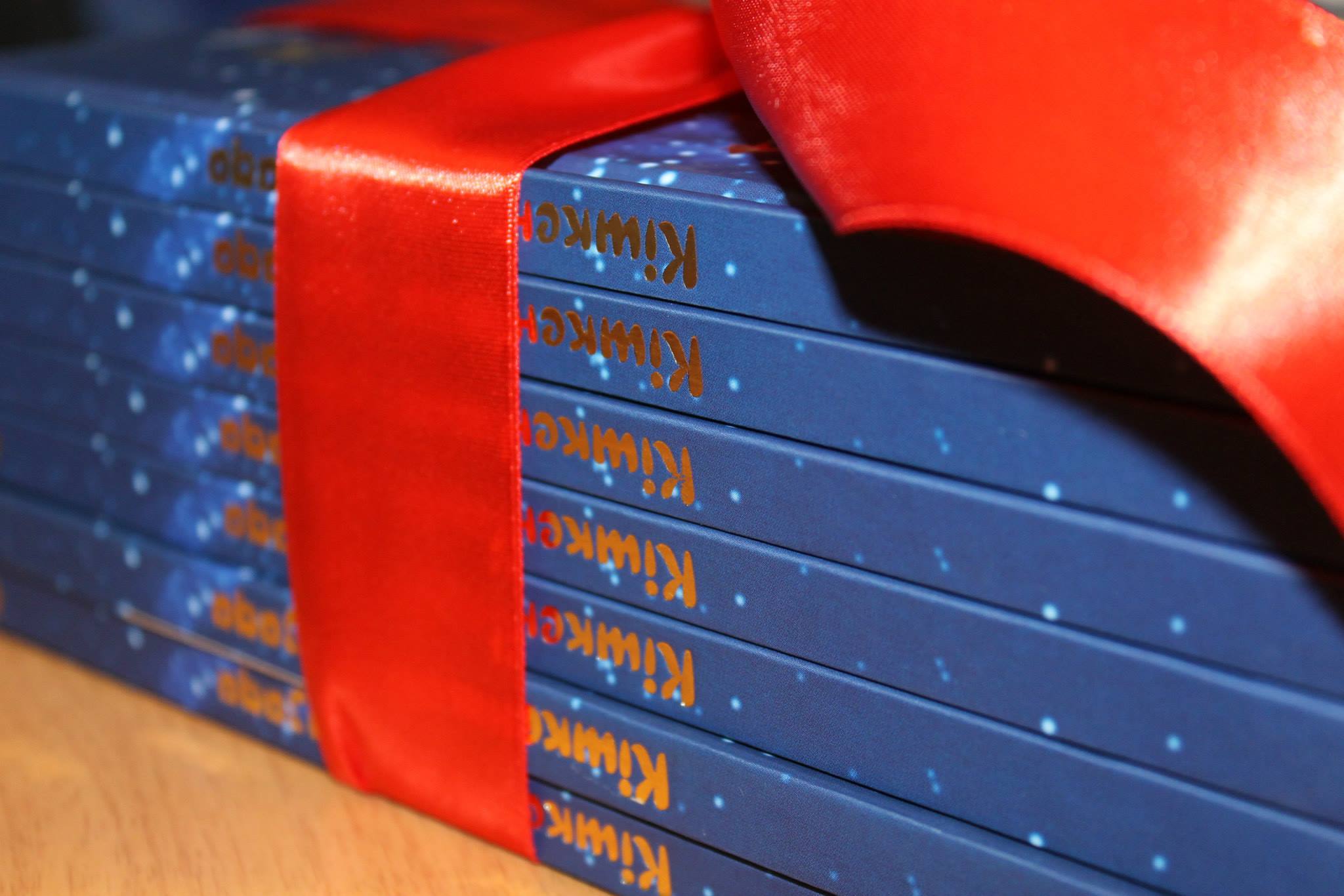 The book was translated from French to Kazakh in 2004. It was published in a very small amount and was mostly distributed among French teachers in Almaty.
This year the book was re-published and is now available in bookstores. The French Alliance in Almaty presented it last week, in a great event !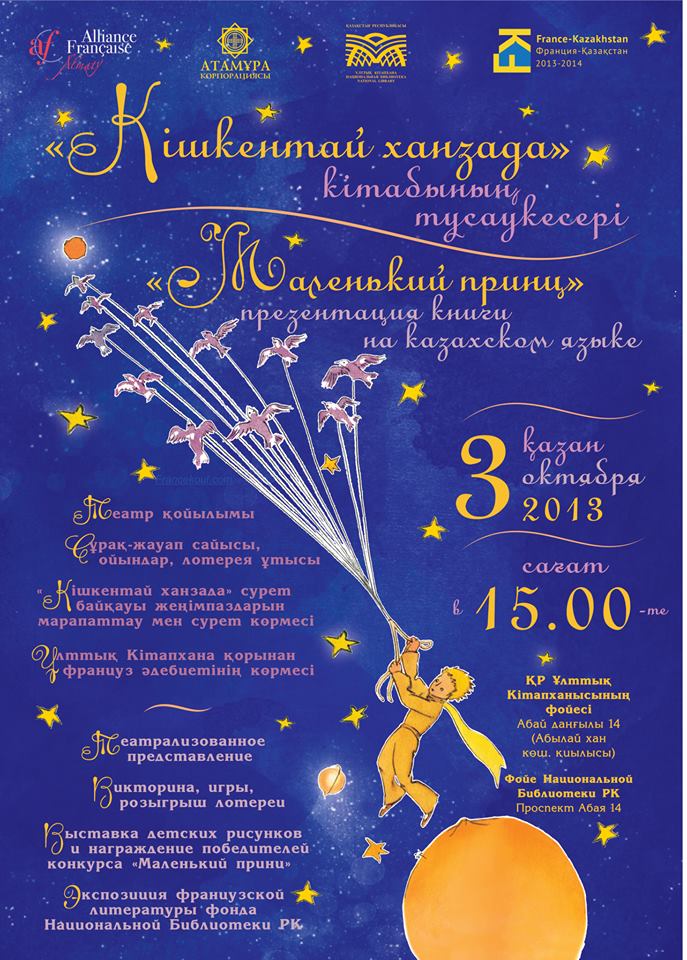 In August, the alliance also launched an art contest for kids « The World of the Little Prince ». The results were announced  at the presentation of the book. There were so many good works and paintings, that the alliance have decided to use them as a part of the design for their calendar next year !