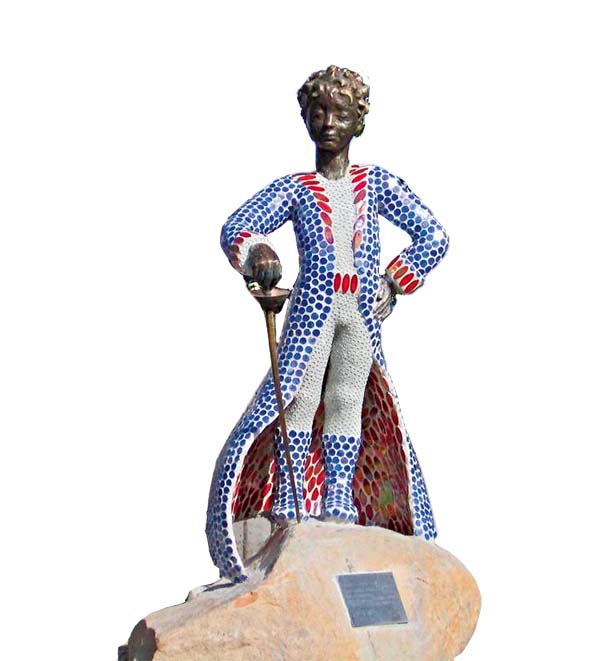 The Little Prince in Ukraine
The Little Prince, as we know, is a symbol of French culture. Whenever France is mentioned or praised abroad, the Little Prince is often one of the first figures to spring to mind. In Japan, for example, there is a village known as "Little France" – an exact replica of a typical French village – where the Little Prince is omnipresent. There is even a museum in honour of the author and aviator.
Japan is not the only country to pay homage to France through the Little Prince, however; his recent travels have taken him as far as Ukraine. The capital, Kiev, is home to a small French quarter full of reminders of home – including a baker's, opened in 2010 and already a firm favourite with French expatriates, selling the quintessentially French baguette and quiches, of course, but also traditional French cakes and pastries. A visit to Kiev is also an invitation to explore, however, perhaps by strolling along Peizazhna Street, home to a fantastical park where nothing is as it seems. It is here that the Little Prince is represented in a beautiful statue by Ukrainian sculptor Constantin Skretutsky. Clad in red and blue mosaics and wielding a sword, the Little Prince watchers over passers by just as he would watch over his rose.
All you need to do now is sit down on a convenient bench and plunge once more into the famous tale by Antoine de Saint-Exupéry…