The Little Prince is for everyone !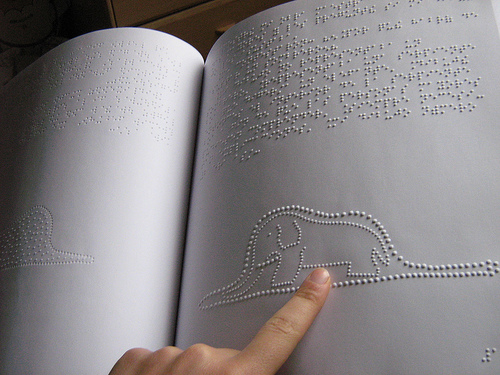 Discover this beautiful project supported by The Antoine de Saint-Exupery Foundation : bringing The Little Prince words AND pictures to blind people.
The Antoine de Saint-Exupéry Youth Foundation (F-ASEJ) presented a sneak preview of the promotional film presenting its project for an adapted version of the book The Little Prince for young blind persons on Saturday, 17 November 2012 at the Cité de l'Espace (Space Museum) of Toulouse.
This special screening took place during the gala evening of the Des Etoiles et des Ailes (Stars and Wings) Aerospace Festival, whose patrons are French astronauts Jean-Loup CHRÉTIEN, Patrick BAUDRY and Michel TOGNINI, in front of more than 600 spectators, including a number of personalities representing the principal air and space companies of the Midi-Pyrénées region.
This short film by filmmaker Pierre SCHUMACHER named Le Petit Prince, un rêve au bout des doigts (The Little Prince, Sight and Touch) was produced by the company Séquences Clés (the first broadcasting company in France mainly employing handicapped persons), under the supervision of aviator Dorine BOURNETON, in collaboration with the French Air Force and with the support of Dassault Aviation and Dassault Systèmes.
Watch and share this video and learn more about the project on the Foundation official website : http://www.fasej.org/en