A date with Gérard Philipe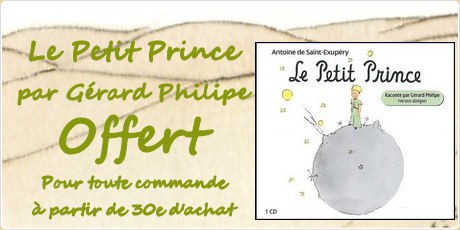 At the start of the new school year, the Little Prince online store was giving away a delightful desk calendar with all orders over 40 euros. As we head into autumn, the store is now offering a chance to hear the golden voice of Gérard Philipe telling the story of the Little Prince (in French), again as a gift with all orders over 30 euros. For many of the Little Prince's friends in France, this recording is a much-loved childhood memory of our first encounter with Saint-Exupéry. Now is your opportunity to relive and share the memories.
Find the ideal gift or simply treat yourself in the Little Prince online store.