Gift ideas for this Christmas
It's the same every Christmas; you tell yourself there is plenty of time, and suddenly the end of December is almost upon you, and no Christmas shopping done! To make sure there are no last-minute gaps to fill in your Christmas gift list, why not visit the Little Prince online store today?
Animated series: gifts for 2010
Not to be missed: the DVD Collector's Edition for all the family to enjoy. The store also offers the latest novelizations of the series, plus the mini-novel version of the journey to the Planet of Time, or the giant pop-up book version for younger readers.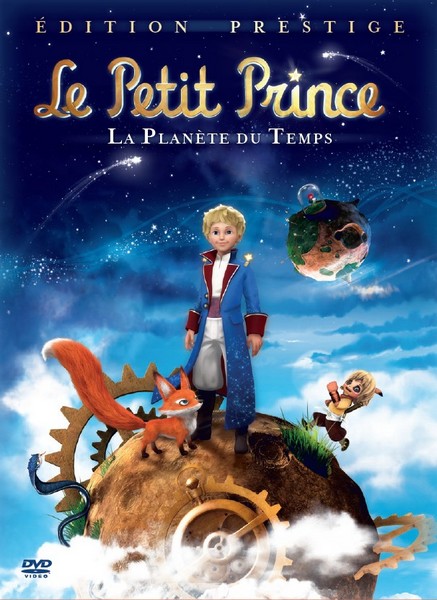 The must-have pop-up book
After selling out in 2009, the giant pop-up book is back in French and English, bringing all the poetry of the Little Prince to life before your very eyes. The giant pop-up book has made a name for itself as the most delightful way of reading the story of the Little Prince to younger children. Gift of the year in 2009, a performance likely to be repeated this Christmas, too!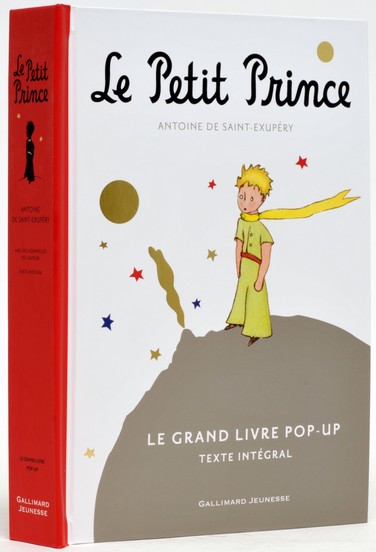 Art under the Christmas tree
Christmas is also the time for treating loved ones to especially beautiful gifts. New in the online store are these raw pewter figurines, made in France by traditional craftsman's methods for Editions Michel de Seguin. Appreciate the Little Prince and his flight of wild birds, as you have never seen them before.
One of the newest items in the store is undoubtedly one of the finest gifts possible this Christmas: a boxed set containing the Folio edition of Le Petit Prince, Le Petit Prince read by Gérard Philipe and, best of all, nine lithographs (A4 size) based on watercolours from the Little Prince.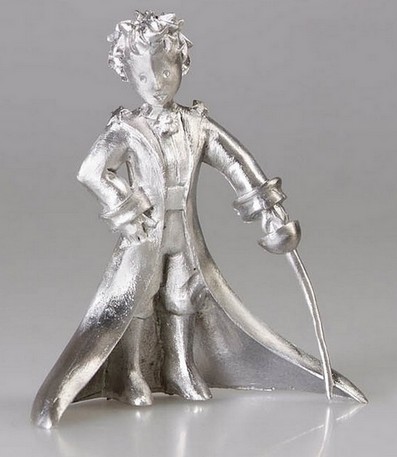 Gifts with a heart
On another note, there are also gifts for a Little Prince or Princess in need of cheering at Christmas: buy the cuddly fox toy at the special price, to be given to a child in hospital.
The online store has also come up with a really original gift, straight out of the Little Prince's world: baobab seeds! They are produced by INECOBA, the Institute for Study and Conservation of the Baobab, and are a Fair Trade product.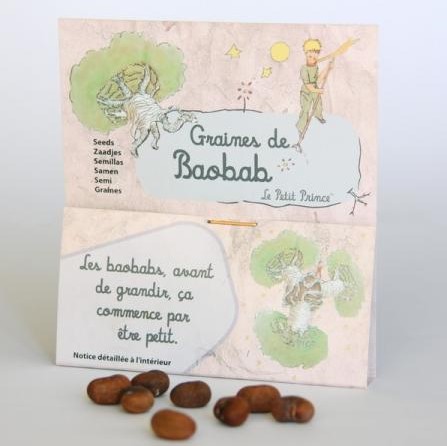 Gifts that are always a hit!
One gift that never disappoints is a watch, like this black and gold model. New in the online store, it features all the key scenes from The Little Prince: from sunsets to the meeting with the fox. A practical gift, and one with a special meaning for the grown-ups amongst us, who are often (too) pressed for time.

Other classics like the diary and the 2011 calendar make perfect gifts for rounding off 2010 on a high note.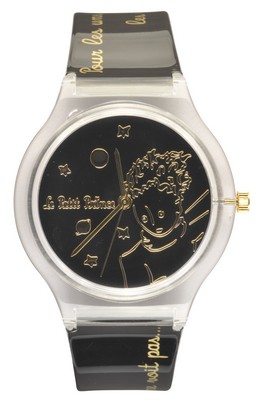 The Little Prince online store !