Little Prince YouTube channel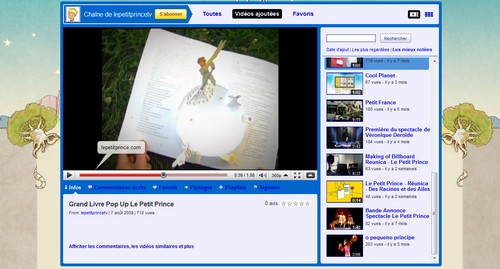 Sporting the colours of the website, the YouTube channel presents all the news about the Little Prince in pictures. Shows from around the world, interviews with fans… subscribe to the channel for exclusive news about the Little Prince, scenes from past shows and interviews. Join us on Little Prince TV, and feel free to share your favourite videos with your friends.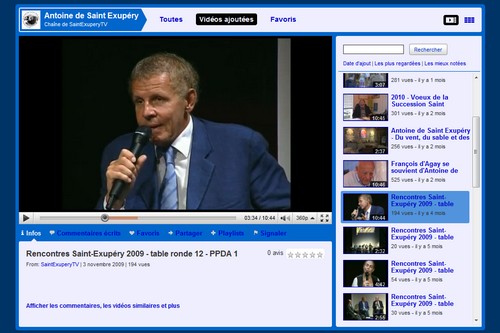 There is a rich vein of news about Saint-Exupéry, too, so subscribe to the Saint-Exupéry TV channel and find out about events and people paying tribute to the creator of the Little Prince.