Operation Les Ailes du Petit Prince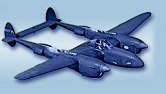 Since 1998, this voluntary organisation has made it possible for sick children to take to the air and experience a world hitherto closed to them: the world of flight. This year, in the course of the one-day operation, 61 children will discover the skies over Lyons aboard two airplanes and a helicopter.
All sorts of other activities will also be on offer, including an introduction to archery, blowpipes or darts, a make-up workshop, a display of vintage motorcycles and cars. A sidecar club will be taking children for rides, and there will also be an exhibition of some of the legendary airplanes from aeronautical history.
Sunday 25 September 2005
5th annual edition of the operation Les Ailes du Petit Prince at Lyon-Bron airport.