A Little Prince corner on the Champs-Elysées in Paris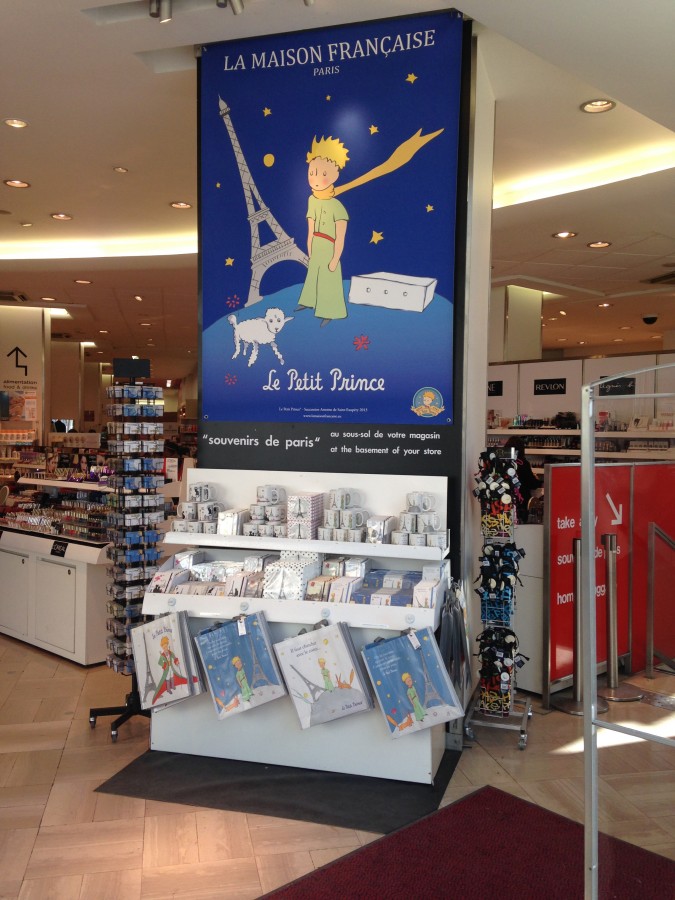 This corner dedicated to the Little Prince is located on the Champs-Elysées Monoprix, in Paris.
This is the opportunity to shop the new Little Prince products by La Maison Française.
If you have time, bring back a Little Prince from your shoppping trips!
See more : The Little Prince shop in Paris / The Little Prince online shop