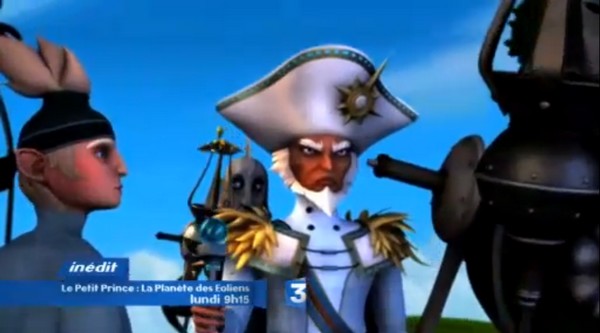 A Little Prince in the wind…

Are you ready to join the Little Prince and the Fox as they discover another planet? If you are, hang on tight, because our two heroes are about to land on the planet of the Eolians. A world that relies on the wind to keep the planet running smoothly. The Little Prince will be faced with a conflict between father and son that is putting the wellbeing of the Eolians and their planet at risk.
More exclusives to come on this episode, to be screened on 25th April at 9.15 a.m., but meanwhile enjoy the trailer for this new episode in the adventures of the Little Prince.
Back soon with more exclusive news about the Little Prince animated series!