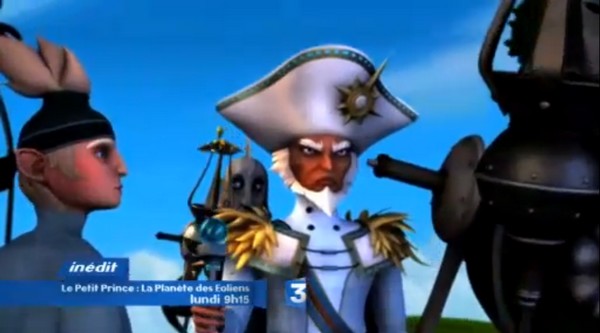 The Little Prince goes kite-flying

While you're waiting for your next journey in the company of the Little Prince and the Fox, we can offer you a glimpse of the planet of the Eolians. Here we find the Little Prince trying to tame not another fox, but this time the wind, with the help of his kite.
It's a poetic scene in which our Little Prince again demonstrates great curiosity about the lands he visits (rather like Saint-Exupéry on his own travels). This latest episode takes place on a planet that depends on the wind for its wellbeing. The snake is not far away.
If your children (or you!) can't wait to take flight with the Little Prince, check out this new exclusive excerpt right now !