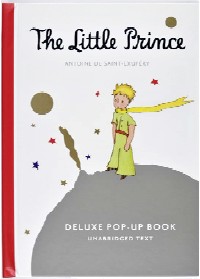 The giant pop-up book: a triumph

The giant pop-up book of The Little Prince started off as an artistic and a literary gamble. The aim was to offer a new approach to the Little Prince that would  be artistic, fun and lyrical all at once. The public responded marvellously, the book soon sold out and since 2009 over 500,000 copies have been printed!
Until the next edition appears for the summer-autumn 2011 season, there are still a few pop-up books in stock at the online store.