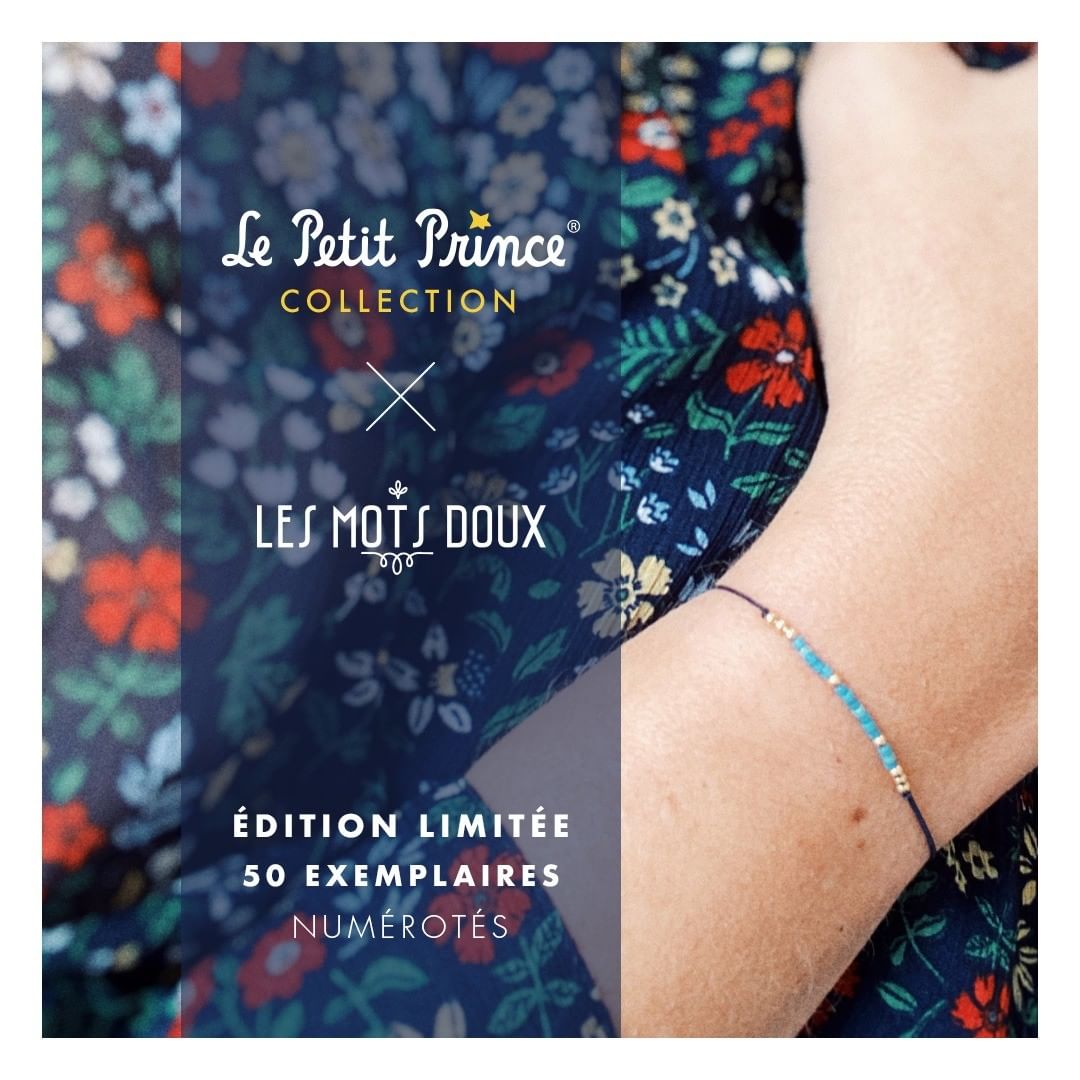 New exclusive bracelet Les Mots Doux !
When the magic of Les Mots Doux meets the poetry of Antoine de Saint-Exupéry's Little Prince, it creates a collection of jewelry such as real little lucky charms full of emotions and sweetness.
Discover exclusively the new Morse code Collector Bracelet « Ami » in collaboration with Les Mots Doux and limited to only 50 copies! ✨
The pearls of this bracelet use the code of the Morse alphabet and sublimate this link into a secret message. On this exclusive bracelet: the word « friend » to remind the wearer « He was only a fox like a hundred thousand other
foxes. But I have made him my friend, and now he is unique in all the world. » – Antoine de Saint-Exupéry.