The Little Prince Park is a great success (60 000 visitors in 2 months). The visitors often comes several times. Thank you to all the fans, families, visitors for their support ! The little Prince Park wants to greet you with this new   family pass for one year at 99€ to come visit us when you want !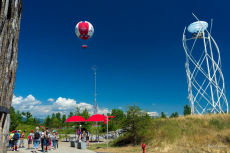 If you enjoyed your visit, please share your experience with internet users by giving your opinion on Tripadvisor, and Google advice.
The details of your visit will be very helpful to people who are asking questions!
Thank you to all our ambassadors!