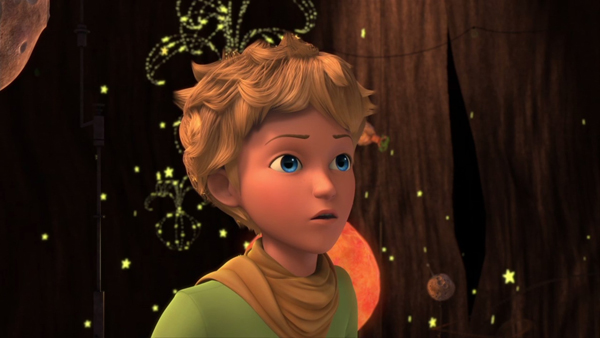 The Little Prince has his head in the stars…

When we last left the Little Prince and his friend the Fox, they were on the Planet of Music, after having gone to the rescue of the Diva and her Prince Ivory.
Now they have come back for new adventures! This time the two friends are going to visit Planet D455, the Planet of the Chlorophyllians. Almost as soon as they arrive they become aware of a strange phenomenon: all the crops are dying and withering even before they've been harvested. During their investigations they realise that this phenomenon is due to the fact that the stars are dying, one after the other. This must be the Snake's doing! With the help of one of the inhabitants, they decide to seek help from Antoine, the astronomer. Perhaps he, who knows so much about the stars, could suggest something…? You will have to wait until 7 August 2011 to watch this episode on France 3 and find out the answer!
Meanwhile, we can give you an exclusive preview of stills from the episode in question…