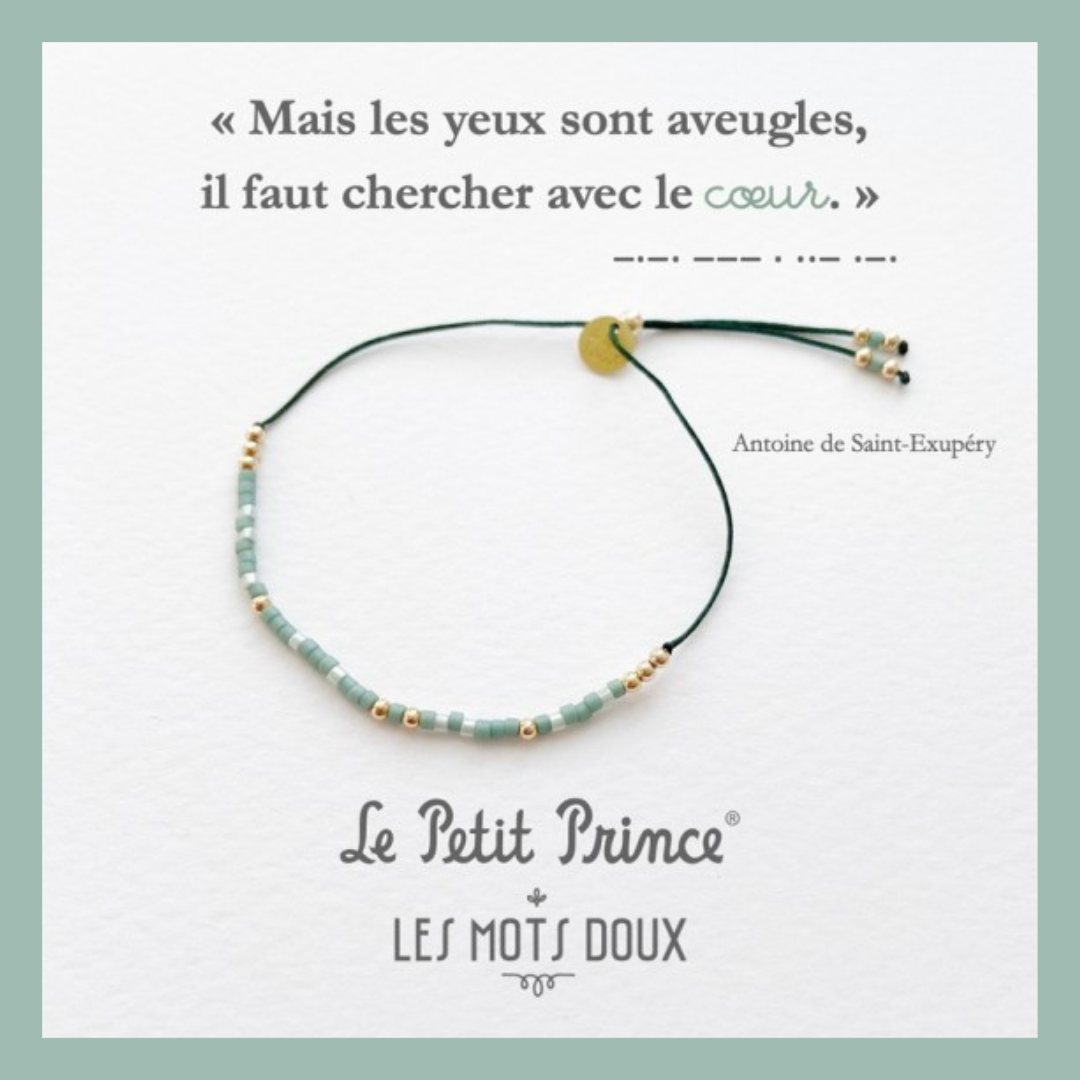 Fall for the Le Petit Prince x Les Mots Doux bracelet collection!
When the magic of the Mots Doux meets the poetry of the Petit Prince d'Antoine de Saint-Exupéry, it gives a collection of jewels like real little lucky charms loaded with emotions and sweetness.
The beads of this bracelet use the word "Unique" to remind the wearer "that the eyes are blind, one must look with the heart." ❤
Miyuki beads (white and gold), and gold plated, gold plated sliding bead clasp, green acrylic cord, LPP x LMD gold plated 3 microns tassel.