New : the Little Prince key-ring
The new keyring Petit Prince by Les Etains de Virginie is available!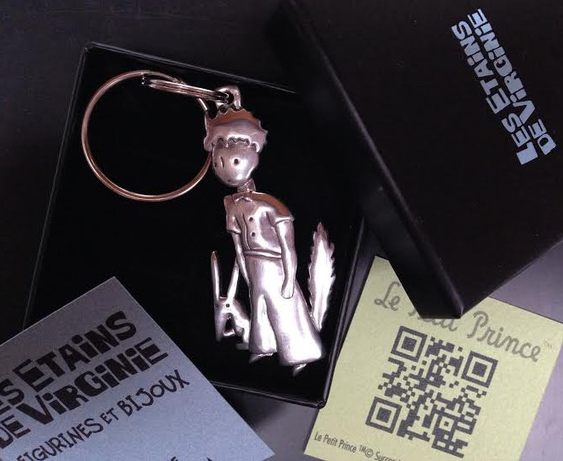 These pieces of art require close work. First, the object is drawn to scale. Then, it is sculpted. Every little detail counts! Once the « master » is completed, Virginie creates a mold. All keychains are molded and cast one by one. So, these are unique works! Some pictures of the manufacturing process can be seen on the Virginie's blog.
This beautiful keychain is 100% handmade. « The Little Prince and the Fox » comes in a jewel box with a certificate of authenticity.
Virginie, a young Belgian designer already created a Little prince key-ring a few months ago. According to her, this character embodies her values :  passion, true love for creation, a luxury item that everybody can afford.