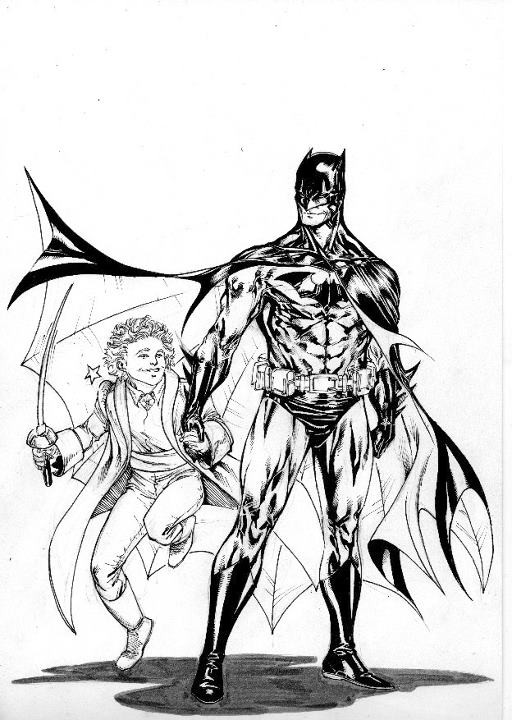 The Little Prince and Batman!

We have already seen the Little Prince with the legendary Doctor Who, now another rising young artist working in the field of comics has done him the honour of setting him alongside another popular icon. This time the Little Prince appears together with Batman!
The person behind this bold project is Guile Sharp, a young French artist who has signed a number of illustrations for Marvel in the field of trading cards.
More tributes in the Comics spirit in our Little Prince Comics!