The Little Prince at the Morgan Library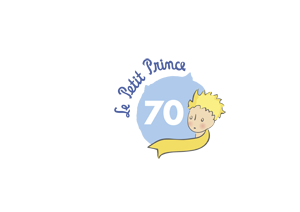 The Little Prince turns 70 !
Back on the creation of this masterpiece, translated into over 270 languages ​​and dialects and read by over 400 million people.
In 1940, Antoine de Saint-Exupéry moved into an apartment in Manhattan. It took him over two years to develop this story.
This book is considered as classic French work, but it was actually born here in New York, while Saint-Exupéry was staying here. He lived on Central Park South. He also rented a house in Long Island (Northport) for the summer 1942 , says Christine Nelson, curator of historical and literary manuscripts at the Morgan Library & Museum.
The novel was published in New Yorkin 1943 in both French and English, and it arrived in France in 1946.
The original manuscript and watercolor illustrations are here in New York, in the collection of the Morgan Library. This is one of our greatest treasures. In these 300 pages and 35 watercolors, the author refers to Manhattan's Rockefeller Center, which was replaced in the book for an island in the Pacific.
Christine Nelson added:
In another work, Antoine de Saint-Exupery said : If we build a big building in Manhattan, like the Rockefeller Center, and keep us all very close there, we would have all humanity in a building in Manhattan . And in the manuscript of The Little Prince, we have all these explicit references to the birthplace of the book.
The celebration of the seventieth anniversary of the publication of The Little Prince will last until next year, and will end in style with an exhibition dedicated to the Little Prince organized by the Morgan Library, from January to April 2014.