Solar Impulse : new contest !
At the launch of the second version of this incredible solar plane, Le Petit Prince offers some new badges!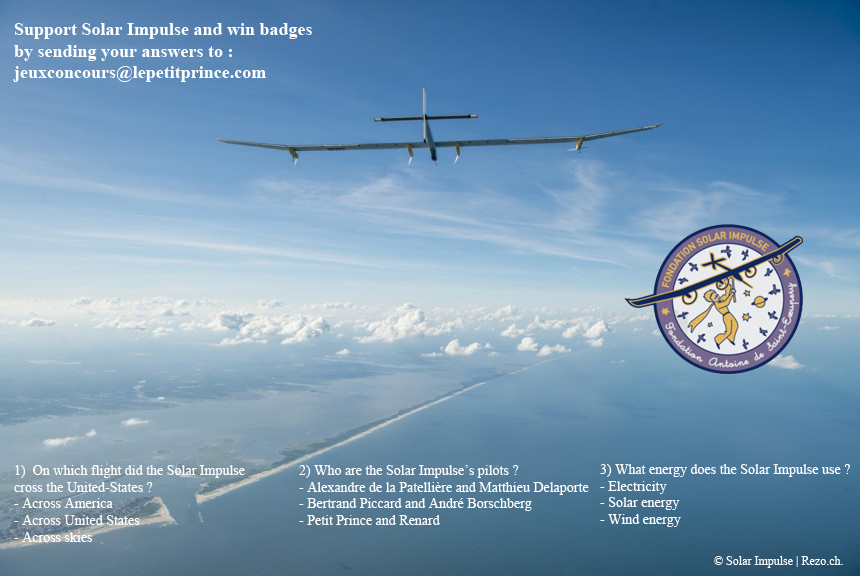 If the first plane had already caused a sensation (follow here the partnership Petit Prince / Solar Impulse), it was time to push the limits and raise the bar even higher, to achieve a world tour in a solar plane.
On April 9, 2014, from 15:00 to 17:30 (Swiss time), follow live on www.solarimpulse.com the official presentation of the aircraft around the world, « Solar Impulse 2 ».