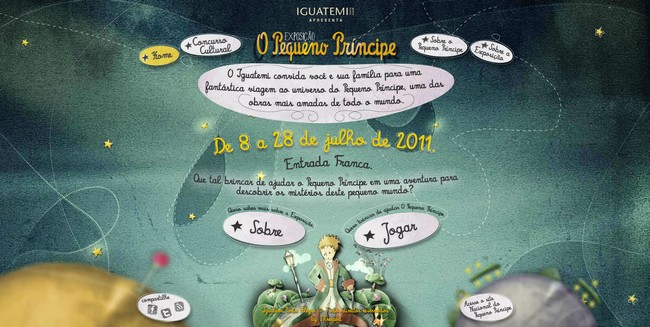 A website for the Little Prince exhibition in Brazil !

Future visitors to the Little Prince exhibition can already start exploring a magnificent new website, featuring the first photos of the exhibition and even an online game (click on "Jogar"). The Little Prince is a universal hero and nowhere more so than in Brazil, where he is treated as an honorary citizen. Visitors can immerse themselves in the world of the tale and its message.
Here are a few photos of this summer's exhibition in Porto Alegre, open until 28 July 2011.
For more information, visit the official exhibition website.