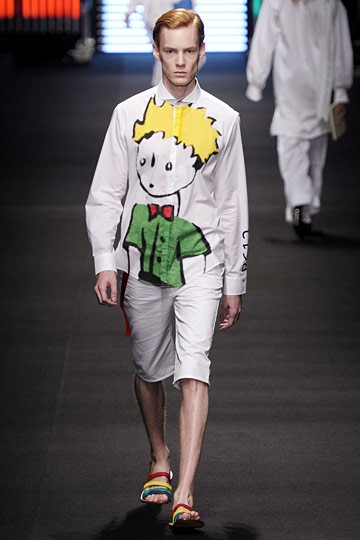 Coming soon: an interview with a top fashion designer…

We are forever telling you about Saint-Exupéry and his Little Prince as the source of inspiration for countless works of art, plays and musicals, ballets, songs, paintings, cartoons, etc.
This time it's the turn of haute couture!
Designer Jean-Charles de Castelbajac has been keenly interested in the world of Antoine de Saint-Exupéry for many years, dedicating a number of designs to the Little Prince.
Only naturally, we were keen to meet him and introduce you to a master of modern fashion. We have an appointment with Jean-Charles de Castelbajac, who has invited us to his studio for an exclusive interview in which he will talk to us about his work and where he finds his inspiration.