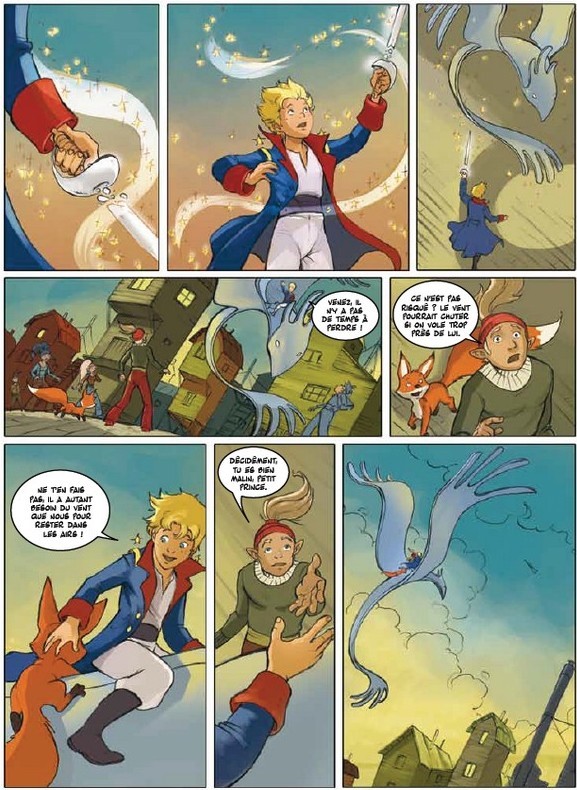 Exclusive: three pages of the Little Prince…

The new "paper" adventures of the Little Prince are coming soon – a new way of exploring the planets featured in the animated series. What these albums set out to do is to show readers something new: clues to the past of some of the characters, for example, or extended dialogues between the main figures.
To whet your appetite for more, here is an exclusive preview of three pages from the adventure on the planet of the Eolians.
Watch this space for more information on the Little Prince albums.