Hayao Miyazaki and the Prince of the stars
You now know that the little Prince is Hayao Miyazaki's favorite  book. What you may not know yet is that the director has proven its commitment to this masterwork several times, being involved in various projects.
 
Written in 2006 to accompany the album Drawings, watercolors, pastels, pens and pencils of Antoine de Saint-Exupéry, the preface of Hayao Miyazaki, is a treasure of emotion.
 
He did not know the author, who died when he was 3 years old. His emotion at this drawings comes from a meeting with « an exceptional person » meets « miraculous moments that crystallize in a visible form, the spirit of their author. »
 
Hayao Miyazaki portrays a « diamond. » « A rough stone that neither modes nor the turbulence of the times can not reach, does not age. »
It compares the Little Prince pilot, who « attempted to take off our star, and after many failures, many injuries, finally succeeded in the Mediterranean, to fulfill this desire. »
As a good creator of animated images, Hayao Miyazaki finishes his text describing a scene that seems to come to life in front of our eyes. Antoine de Saint-Exupery flying his Breguet 14 flies over the Canal du Midi to Alicante. We follow a machine whose wings are made of wood, cloth and wire. It beckons us to his cabin. His plane flies away, becoming smaller before disappearing.
 
« Initiating our descent into this world, we feel then, more clearly than before, his presence … ».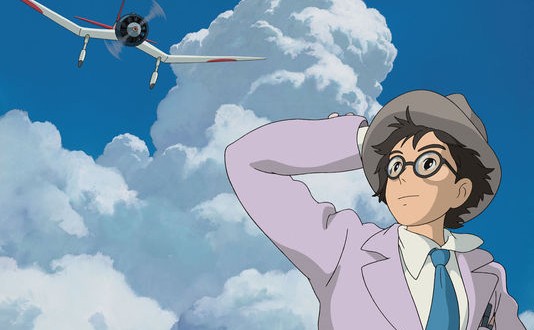 To ask the master to write this preface, he had to go meet him. In front of his small house, a « Deux Chevaux ». The director welcomes his guests wearing a beret. His reserved manners hide a deep affection for the work of Antoine de Saint-Exupery. He has already said he will never adapt the work of writer-pilot. There is nothing more to add to genius. The director is secret. He does not like the press, promotion, merchandising … But he agreed to preface this book of drawings by Antoine de Saint-Exupery, because this album allows you to see the diamond in the rough, no frills.
Up on the Hill

Aviation is a very present theme in his films. It is quite easy to see a connection with Antoine de Saint-Exupery. « Kaze Tachinu » his eleventh feature film, applauded after its screening at the Venice Film Festival, is already released this summer in Japan, where he met a great success.
It chronicles the life of an aeronautical engineer who actually existed, Jiro Horikoshi, designer of Mitsubishi « Zero » planes, flagship of the Japanese air force during the Second World War.
The little Jiro dreams of planes and draw inspiration from those of the Italian designer Italo Caproni. He can not become a pilot because of his myopia, so he joined the aerospace division of a famous multinational company in 1927 and became one of the most brilliant designers of the world. He falls in love with Nahoko, a young woman he met when he was a teenager, saving her life ….
His film, full of intense poetry and references or allusions to European culture, takes the viewer in a metaphor of life facing an uncertain future: « The wind rises, it must try to live » , repeats the hero in french, quoting Paul Valéry.
The Little Prince of the stars

The Little Prince, in Japanese: Oshino Ojisame (Prince of the stars), has strong ties with Japan. It is the country where many researchers worked on the Little Prince and its author. The country where, in Hakone, there is a museum is dedicated to Saint-Exupéry and his Little Prince, a restaurant « Le Petit Prince » and a dedicated shop.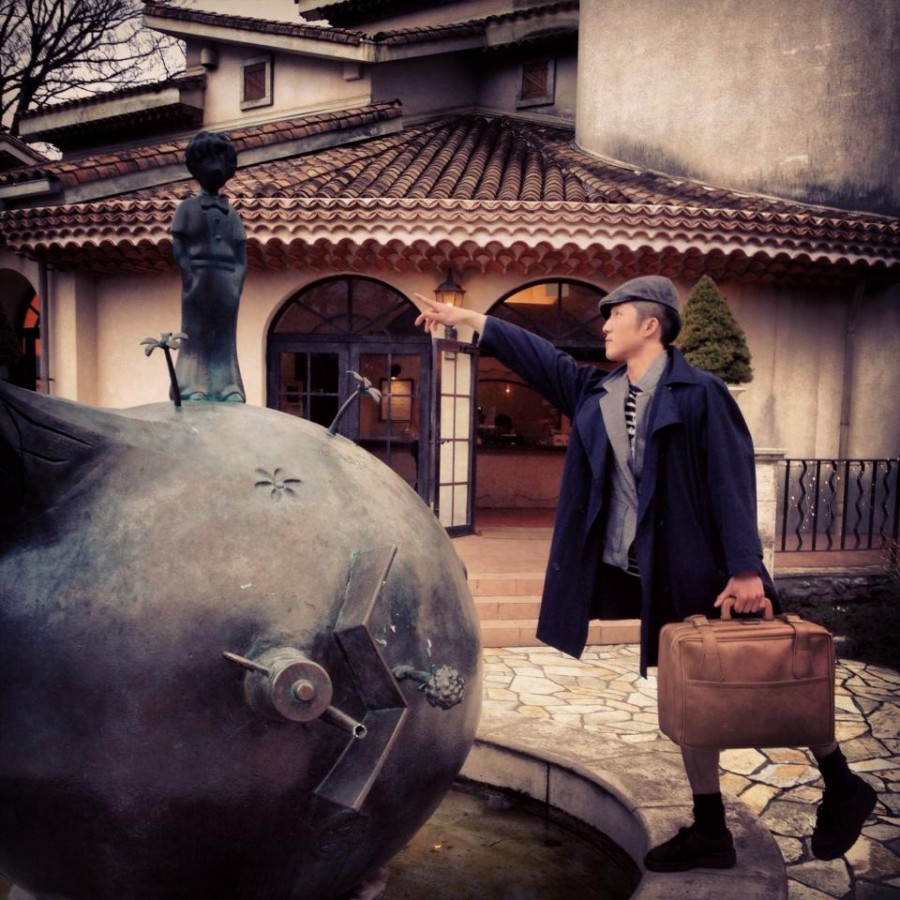 The new Little Prince

And the Little Prince heard the affection of Hayao Miyazaki. In several of its many forms, we can feel the influence of the Japanese master.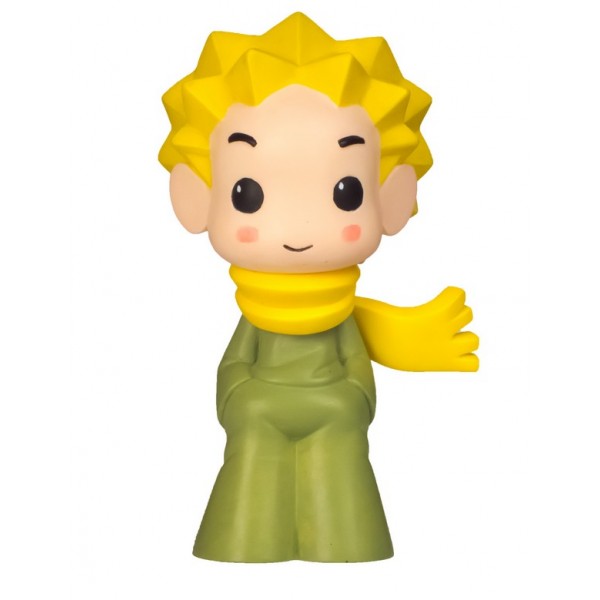 This influence is particularly evident in the series  of the Little Prince.